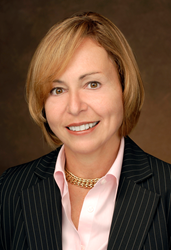 "Space absorption in several CBD markets hit records in 2014, and total CBD occupancy gains reached 23.2 million square feet – the highest level since 2000." Maria T. Sicola, head of research for the Americas, Cushman & Wakefield
(PRWEB) January 21, 2015
MEDIA NOTE: We are pleased to inform you that Cushman & Wakefield's 4th Quarter 2014 national office statistics are available. Reports can be accessed at http://www.caryl.com/clientdetails.cfm?clientID=125. A summary news release follows. Maria T. Sicola, head of Research for the Americas is available for comment.
The U.S. office market turned in a strong performance for 2014, with occupancy gains in CBDs and suburbs across the country reaching their highest levels in years, according to Cushman & Wakefield. The commercial real estate services firm's fourth quarter research findings, released today, show vacancy rates dropping with increased leasing in most major markets tracked by the company.
"Space absorption in several CBD markets hit records in 2014, and total CBD occupancy gains reached 23.2 million square feet – the highest level since 2000," noted Cushman & Wakefield's Maria T. Sicola, head of research for the Americas. "Twelve markets generated 85 percent of that total." Manhattan led the pack, with its Downtown, Midtown and Midtown South markets together accounting for 10.9 million square feet, followed by Chicago (2.2 million square feet), San Francisco (1.4 million square feet) and Atlanta (1.4 million square feet).
Further, the nation's CBD vacancy rate dropped by 150 basis points during 2014, to 12.0 percent. One-quarter of the Cushman & Wakefield-tracked CBD markets have single-digit vacancies, with Midtown South (7.1 percent), San Francisco (8.2 percent) and Boston (9.4 percent) claiming the lowest vacancy rates in the country.
"The suburbs, too, showed improvement in 2014, albeit at a more moderate pace," Sicola noted. "Office vacancy dipped by 70 basis points, to 16.3 percent, and positive absorption measured 26.9 million square feet – the highest level since 2006."
CBD leasing activity, totaling 82.2 million square feet, surpassed its 10-year average by 10 million square feet, while the suburbs ended the year with 132.7 million square feet in leasing, falling short of historical averages by about 8.2 million square feet. "This illustrates a continuing preference among many occupiers to house their offices in the urban core," Sicola said. "In terms of who is leasing space, technology-related tenants remained the key drivers of demand in 2014."
Annual growth in overall CBD rent (4.2 percent) was double that of the suburbs (2.1 percent). The San Francisco market emerged as the strongest in the country in terms of office rent growth in 2014, with both its downtown and suburban markets experiencing double-digit jumps to end the year at $63.05 and $52.50 per square foot, respectively.
New office construction for all markets totaled 21.75 million square feet, about on par with 2013 levels. "The pipeline for 2015 remains fairly robust, with some 36 million square feet estimated to come on-line," Sicola noted. "That said, it is important to note that this figure represents only 1.1 percent of total inventory. That fact, coupled with stronger employment growth forecast for 2015, will lead to further market tightness and upward pressure on rents. We anticipate a 150-200 basis point drop in office vacancy rates and 4.0-6.0 percent growth in asking rental rates over the next 12 months."
Cushman & Wakefield Research for the Americas is recognized worldwide for the originality of its research and the value of its thought leadership. The team performs rigorous, property-oriented research and data-driven analysis on a global basis. Its professionals collect data from publicly available sources, owners, agents and – most importantly – from the firm's brokers, appraisers and property managers.
Lowest CBD Office Vacancy Rates (See Chart Attached)
MARKET 4Q'14 ANNUAL CHANGE*
1. Midtown South, N.Y. 7.11% -1.47
2. San Francisco 8.21% -0.91
3. Boston 9.39% -0.63
4. Downtown, N.Y. 9.70% -2.55
5 Portland, Ore. 9.71% -1.15
NATIONAL AVERAGE 12.00% -1.50
Lowest Non-CBD Office Vacancy Rates
MARKET 4Q'14 ANNUAL CHANGE*
1. San Francisco 5.68% -5.47
2. Silicon Valley, Calif. 9.06% -1.22
3. San Francisco Peninsula 9.85% -0.65
4. San Diego 12.04% 0.30
5. Ft. Lauderdale, Fla. 12.35% -2.94
NATIONAL AVERAGE 16.30% -0.70
*Indicates change in "percentage points" from prior year (not percent).