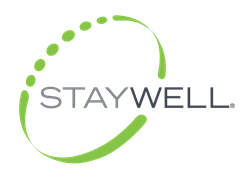 We know that patient education and awareness of good breast health can calm fears while ensuring earlier diagnosis of breast cancer.
Yardley, Penn. (PRWEB) January 21, 2015
The StayWell Company, LLC (StayWell), a leading provider of health education and engagement solutions, announced today that Sanford Health, the nation's largest rural, not-for-profit health care system, is expanding its use of the company's Krames Patient Education products to include a Breast Lump and Breast Surgery booklet, in addition to the Breast Health FastGuide. These breast health resources are customized solutions that educate and inform patients about breast self-care, which promotes early diagnosis and improved health outcomes in the treatment of breast cancer. Sanford Health sees approximately 60,000 patients per year for breast screening and testing, and will use the new resource as part of its core patient education to support the Edith Sanford Breast Health Initiative.
"We expanded our partnership with StayWell to include new breast health resources because we found we can easily customize the material with Sanford content and branding so it aligns with and supports our specific patient education goals," said Richard Preussler, Coordinator of Chronic Disease Self-Management at Sanford Health. "Our goal is to provide the highest level of clinical care possible, as well as to conduct research that will lead to the elimination of breast cancer. Educating patients about breast health is a crucial step toward reaching this goal."
Sanford Health also leverages a variety of additional customized StayWell resources across its system, such as Total Joint Replacement Surgery, Living Well After Heart Surgery, and a Guide to Having Surgery, because they have been shown to improve patient outcomes and increase patient satisfaction with the care system.
"The topic of breast cancer can often be confusing and cause concern for patients. StayWell's breast health resources are easy-to-read, engaging sources of practical information about common non-cancer breast conditions, breast cancer risk factors, self-exam techniques, regular clinical screenings, and warning signs that prompt a physician visit. We know that patient education and awareness of good breast health can calm fears while ensuring earlier diagnosis of breast cancer," said David Gregg, M.D., Chief Medical Officer, StayWell. "We've designed our breast health resources to allow health systems and cancer treatment centers to enhance educational materials with their own brand and details about their treatment approach, providing patients helpful information and ensuring a better health care experience."
The Breast Lump booklet, Breast Surgery booklet and Breast Health FastGuide are part of StayWell's Krames Patient Education suite of products. The solutions are designed to educate patients to help them better manage their condition, improving health outcomes, quality and patient satisfaction.
To learn more about StayWell, visit http://www.staywell.com. To learn more about the company's Krames Patient Education line of products, visit http://www.kramesstore.com.
About StayWell
StayWell is a health engagement company that helps its clients engage and educate people to improve health and business results. StayWell brings decades of experience working across the health care industry to design solutions that address its clients' evolving needs. We fuse expertise in health engagement and the science of behavior change with an integrated portfolio of solutions and robust content assets to effectively engage people to make positive health care decisions. StayWell programs have received numerous top industry honors, including the C. Everett Koop National Health Award and the Web Health Award for health engagement programs. StayWell also has received URAC and NCQA accreditation for several of its programs. StayWell is headquartered in Yardley, Penn., and also has major locations in Salt Lake City, Utah, and St. Paul., Minn. To learn more, visit http://www.staywell.com.
About Sanford Health
Sanford Health is an integrated health system headquartered in the Dakotas and is now the largest, rural, not-for-profit health care system in the nation with locations in 126 communities in nine states. In addition, Sanford Health is in the process of developing international clinics in Ghana, Mexico and China. Sanford Health includes 42 hospitals, 140 clinic locations and 1,360 physicians in 81 specialty areas of medicine. With more than 26,000 employees, Sanford Health is the largest employer in North Dakota and South Dakota. The system is experiencing dynamic growth and development in conjunction with nearly $1 billion in gifts from philanthropist Denny Sanford. These gifts are making possible the implementation of several initiatives, including global children's clinics, multiple research centers and finding cures for type 1 diabetes and breast cancer. For more information, visit http://www.sanfordhealth.org.
About Edith Sanford Breast Center
At Edith Sanford Breast Center, Sanford Health's experts in clinical care and research have joined together for one goal: to provide the highest level of clinical care and to conduct research that will lead to the elimination of breast cancer. The initiative was created thanks to a $100 million gift from Denny Sanford, who lost his mother, Edith, to breast cancer at the age of four. This gift has allowed Sanford Health to deliver the latest in breast cancer therapy, and take a bold, new approach in breast cancer research and treatment. Not only does the Center provide leading-edge breast cancer care across the region, it also has a team of specialists with the expertise to back up those services. From breast radiologists and genetic counselors to breast surgeons, medical and radiation oncologists and survivorship care, the Center supports patients through every stage of their cancer journey.
Media contact
Barbara Tabor, APR
651-230-9192
barbara(at)taborPR(dot)com