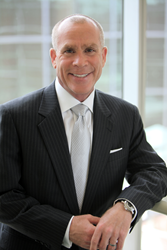 A healthy, unblemished scalp is our aim through scalp rejuvenation.
San Diego, CA (PRWEB) January 21, 2015
Going bald is more popular among men than ever before. However, a bald scalp can suffer from conditions ranging from blemishes that ruin the bald look to more serious pre-cancerous lesions leading to skin cancer. Dr. Mitchel Goldman, director of Cosmetic Laser Dermatology in San Diego, California, says there are several effective ways to prevent these common issues, and treat them when they appear.
"Bald men are more prone to sun damage than those who keep their hair," explained Dr. Goldman. "If a man forgets to put sunscreen on his scalp or to wear a hat when out in the sun, the chances of developing precancerous lesions or brown sun spots rise significantly."
Actinic keratosis, or AK, is a type of precancerous lesion which can develop after too much sun exposure. AK is common on the scalp, which tends to be neglected in terms of sun protection. If left untreated, this type of lesion can turn into squamous cell carcinoma, the second most common type of skin cancer.
"It is vital to treat precancerous lesions as soon as possible," stressed Dr. Goldman. "Eliminating them at an early stage decreases the chance of developing skin cancer. Treatment is often done through a photodynamic therapy treatment, which has a high rate of success."
While photodynamic therapy is a proven and effective means of getting rid of precancerous lesions, other treatments such as laser skin resurfacing with the Fraxel Dual can help to even pigmentation and reduce brown spots while brightening the skin and restoring collagen. In addition, laser hair removal can be a great means of ridding a scalp of those few stubborn hairs that remain even after going fully bald. Through a combination of these procedures, the scalp can be renewed and rejuvenated.
"A healthy, unblemished scalp is our aim through scalp rejuvenation," said Dr. Goldman. "While photodynamic therapy and other laser treatments can help the scalp to look good, it's important to remember to use sun protection in order to keep the scalp healthy as well. Even in the winter, hats and sunscreen are essential for scalp health."
Mitchel P. Goldman, MD, is a board certified dermatologist and Diplomate of the American Board of Cosmetic Surgery with a distinctive insight into the performance of both aesthetic and medically necessary dermatologic treatments. As director of the landmark Cosmetic Laser Dermatology center in San Diego, Dr. Goldman strives to produce excellent patient care while utilizing the most advanced non-surgical and minimally invasive treatments available.