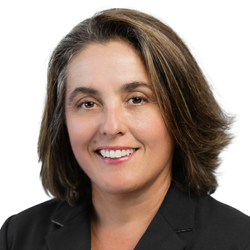 Jody's networking ability and her love of people, architecture, and photography naturally led her to a career in real estate.
San Francisco, CA (PRWEB) January 21, 2015
San Francisco-based Climb Real Estate Group is pleased to announce their affiliation with Jody Cox, who will join the real estate team as Leasing Agent. A newly licensed real estate agent, Cox joins Climb as a member of Elizabeth Kim's leasing team and previously worked as her assistant. Cox will be focusing on East Bay rentals, including lofts, condos, and single-family homes in Oakland, Berkeley, Walnut Creek, and elsewhere in the East Bay.
"I am ready for a career change from working in tech for the past 20 years," said Cox. "I am excited to learn from the rest of the leasing team: Michelle Stephens, Liz Kim, Darcy Robinson, and Kyle Algeo. My goals are to help landlords increase cash flow and achieve occupancy goals fast."
"Jody is a welcome addition to the growing Climb family, especially since she will specialize in the booming East Bay rental market," said Elizabeth Kim, one of Climb's top leasing agents. "Upon meeting Jody, you can't help but smile. Her energetic yet friendly nature makes her a pleasure to work with. At the same time, she is creative and enterprising and incredibly dedicated to meeting her client's needs. Her love and passion for the East Bay will convince anyone who's thinking of moving from San Francisco to the East Bay that it's the 'right' side of the bay."
Michelle Stephens, Climb's Director of Leasing, said, "Jody's networking ability and her love of people, architecture, and photography naturally led her to a career in real estate. Her 20 years of experience in the tech industry keeps her on the cutting edge. We are thrilled she has chosen Climb to call home."
Jody Cox grew up traveling the world by sailboat with her parents and sister, living in far-flung locations such as Ponape, Japan, Hawaii, New Zealand, and Fiji. After docking for the last time, she moved around the western United States, earning a Community Nutrition degree from the University of California at Davis, becoming a competitive cyclist, and working in the tech industry. She currently lives in the Temescal neighborhood of Oakland with her Australian Shepherd mix dog, Tilly.
ABOUT CLIMB REAL ESTATE
Climb Real Estate Group is a recognized leader in the marketing and sales of Bay Area residential real estate. The San Francisco-based independent and locally-owned brokerage is proud to be the leader in the purchase and sale of a diverse array of homes: from $80,000 parking spots to million-dollar mansions, new development studios to luxurious view penthouses, live/work lofts to charming bungalows and single-family homes. With over 11 years of experience in marketing and collective sales in excess of a billion dollars, Climb Real Estate Group offers unparalleled marketing and sales expertise with offices in Potrero Hill, Noe Valley, Mission Bay, and Oakland's Jack London Square.