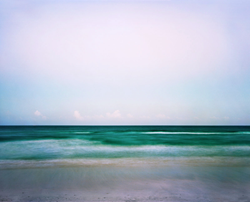 San Francisco, CA (PRWEB) January 21, 2015
Leading contemporary furniture showroom DZINE will be launching its debut as an art space and present "...And everything in between," an inaugural group art exhibition including photography by artist Jonathan Smith, hand selected by renowned curator Alexandra Ray of Five Senses Art Consultancy. Smith will be the first artist to show his work in DZINE's 15,000 square-foot showroom, a setting that with its minimalistic concrete floors and soaring white walls lends itself perfectly to a gallery space. DZINE Gallery will present new exhibitions highlighting local visual arts and design talent every six months.
With a background in fine arts, curator Ray brings with her 15 years of experience in the international art and design worlds, currently serving as both a curator and interior designer at Five Senses Projects. Formerly a private art dealer in London, Ray has a true global perspective, assisting in contemporary art acquisitions both in the United States and Europe. With her discerning eye, Ray has discovered the work of many talented emerging artists and led their careers to success, also placing the work of acclaimed artists Ed Ruscha, Damien Hirst, Peter Doig and Louise Bourgeois to name a few.
For DZINE Gallery's inaugural show, Ray is featuring Brooklyn-based photographer Jonathan Smith. Smith's work is an ongoing investigation into the transformative quality of shifting landscapes. Fascinated by the physical manifestation of the edges of environmental change, Smith often explores horizon lines where sea meets land or day meets night. Utilizing a large format camera with a slow shutter speed, Smith captures his images in a highly detailed and extremely deliberate manner, truly immersing himself into the scene around him. For the viewer, the large scale final product is a powerful one, allowing them to virtually walk into an image and submerge with nature in a private and sensual way. Whether a photograph of the Northern Californian coastline in his series East/West, or the icy waters of Iceland in Streams, Smith's work is breathtaking in its ability to simultaneously capture nature's silent majesty and unstoppable force.
"...And everything in between" features the work of five emerging and established landscape photographers and will run from February 27, 2015 until August 28, 2015 at DZINE Gallery located at 128 Utah Street, San Francisco, CA. The gallery will be open Monday through Friday from 10 to 6PM and Saturdays from 11 to 5.
About Alexandra Ray
Alex Ray, founder of Five Senses Art Consultancy, gained a BA Honors Degree in Fine Art at Central St. Martin's in London, England. She then went on to have a successful career as an editorial photographer for magazines worldwide. In 2002, she launched Five Senses Interiors, an interior design company, whose guiding philosophy was to stimulate the senses through color, art, texture, sound and scent. Alex Ray started to deal privately in contemporary art in London at the pinnacle of the exploding British Art scene in the late 90's and it has been a passion ever since. Now based in the San Francisco Bay Area, she currently serves as a member of San Francisco MOMA'S SECA (Society for the Encouragement of Contemporary Art) and the Yerba Buena Center for the Arts Curator's circle in San Francisco. She regularly hosts shows in exciting pop up spaces and guest curates shows in galleries on the West Coast.
About Jonathan Smith
Jonathan Smith studied in the United Kingdom at the Kent Institute of Design (KIAD) and the International Center for Photography in New York. He has been the recipient of a number of awards for his work including The Hearst Biennial Award (January 2011), The Magenta Foundation, Flash Forward award (May 2010), the PDN Annual Awards in the Personal Category (May 2010) and the Photography Book Now Blurb award (September 2008). His work has appeared in the Smithsonian and View magazines, PDN, Art and Architecture and The Royal Photographic Society Magazine.