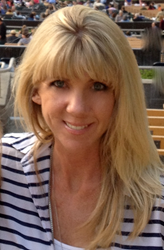 I will only take families to places I would take my own parents.
San Clemente, Calif. (PRWEB) January 21, 2015
Imagine moving a loved one four times in six months before finding a place they're happy to call home. That's what Stacy Reynolds and her husband did when his mother was released from the hospital and suddenly needed full-time assistance with daily living activities.
"The hospital gave us a list of assisted living facilities, and we took it from there," Reynolds said. "My husband and I were going for the biggest, nicest, most expensive communities – the best – but the social activities and numerous residents were overwhelming for my mother-in-law. Ironically, the big luxury places weren't right for her. She needed a place that was small, quiet and intimate. On the fourth try, she ended up in a small, residential care home where she was very happy.
"We would've loved to have had someone take us by the hand and show us all the best options available based on our needs," Reynolds said.
Recognizing that many families are thrown into the same situation and don't know where to start, Stacy decided to become a senior placement advisor to help guide families through what is often a time of crisis. She was introduced to Senior Care Authority through a franchise broker, went through its extensive training program, and purchased the Senior Care Authority Franchise serving southern Orange County.
As a Senior Care Authority franchisee, Reynolds tours and reviews the various local living options -- including assisted living, independent living, dementia and memory care, and residential care homes – to enable her clients to make the best possible decision for their loved ones. She meets one-on-one with families to assess their needs, accompanies them on tours of facilities, and even assists with the selection and negotiation process.
Senior Care Authority offers its personalized senior placement service at no charge to families since the company earns a commission from the various licensed locations after a placement is made. However, the company only works with those locations that have the best track record according to the State of California as well as meet the company's own high standards.
"I will only take families to places I would take my own parents," Reynolds said. "And if you knew how I feel about my father, you'd know that's a tall order."
The most rewarding part of her job "is seeing the relief on clients' faces when they realize that someone has their back, that I have their best interests at heart."
With a background in sales and real estate, Reynolds is adept at matching people with residences. She says it all comes down to the individual's preferences. Her advice to families: "Listen. Find out what your loved one's priorities and preferences are, and focus on those, not on what everyone else thinks they should do."
A California native and resident of San Clemente, Reynolds' territory covers southern Orange County, including the cities of Aliso Viejo, Dana Point, Laguna Hills, Laguna Niguel, Laguna Woods, Mission Viejo, Rancho Santa Margarita, San Clemente and San Juan Capistrano. Senior Care Authority's franchise program gives Reynolds access to national assisted living agreements and provides her with ongoing support in the form of training, coaching, online referrals, networking with other franchises around the country, and numerous marketing initiatives.
For more information, go to http://www.seniorcareauthority.com/southoc/ or call (714) 267-5750. To learn more about owning a Senior Care Authority franchise, visit http://www.seniorcareauthority.com/franchise/.
Senior Care Authority provides free, personalized senior placement assistance to families seeking the best long-term care options at independent living, assisted living, memory care and Alzheimer's care facilities. The company is headquartered in Sacramento and serves families throughout the country through its franchise operations and network affiliates. For more information, go to http://www.SeniorCareAuthority.com or call (888) 809-1231.