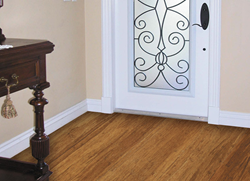 (PRWEB) January 22, 2015
BambooIndustry.com is a famous bamboo flooring manufacturer dedicated to serving the global distributors of bamboo products. Recently, the business has received many positive custom comments for its bamboo flooring products. Today, the business announces a special offer on all its bamboo models.
Now, all the bamboo prducts at BammbooIndustry.com are offered at discounted rates, up to 30% off; most of them come in trendy designs. According to the CEO of the company, this promotion will last until Feb. 28, 2015.
"With the aid of modern tools and advanced technology, we are successfully catering to the high demands of our customers by manufacturing, supplying and exporting bamboo flooring products. We have won many positive reviews from our global customers for our bamboo flooring products," the CEO of the company says.
According to the CEO of the company, the bamboo flooring market is segmented and values are projected on the basis of key regions, such as Europe, North America, Asia-Pacific, and RoW (Rest of the World). The leading countries are covered and projected for each region. Further, the bamboo flooring market is segmented and values are estimated on the basis of different types and applications.
According to the senior engineer of the company, BambooIndustry.com has also developed many innovative ways to improve the bamboo flooring's texture and finish. This gives consumers a better reason to make use of bamboo flooring in their houses.
About BambooIndustry.com
Certified by both ISO9001:2008 and ISO14001:2004, BambooIndustry.com has 8 years of experience in the manufacturing and wholesale of bamboo flooring products. The company strives to bring its customers the latest styles and innovations of bamboo flooring, bamboo paneling, bamboo plywoods, bamboo furniture, and other bamboo products.
More information about BambooIndustry.com and its bamboo flooring products can be found at http://www.bambooindustry.com.