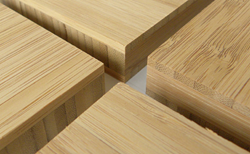 (PRWEB) January 21, 2015
BambooIndustry.com is a well-known eco-friendly bamboo plywood factory and wholesaler. Today, the business announces its FSC certified eco bamboo plywood collection.
The new bamboo plywood products are manufactured from the highly durable bamboo plant and are perfectly suited for extreme outdoor weather conditions. BambooIndustry.com uses patented techniques, ensuring a 25-year guaranteed lifespan. It has an average customer satisfaction rate over 90%.
BambooIndustry.com is proud of bringing many years of experience in business development and product management for various customers worldwide. Its design team continued to stretch the limits and built the most competitive products in the world. All the bamboo materials are pre-treated with specially formulated penetrating oil.
The CEO of the business says, "Advanced technologies have been used here to improve the material components and processing method, which makes great contributions to the functional improvement of our current bamboo material and our products. We are offering a wide range of bamboo flooring, engineered bamboo flooring, wide plank bamboo flooring and more. We hope to expand our global market share with its eco-friendly bamboo products."
About BambooIndustry.com
Certified by both ISO9001:2008 and ISO14001:2004, BambooIndustry.com has 8 years of experience in the manufacturing and wholesale of bamboo flooring products. The company strives to bring its customers the latest styles and innovations of click lock bamboo flooring, bamboo paneling, bamboo plywoods, bamboo furnitures, and other bamboo products.
More information about BambooIndustry.com and its bamboo flooring products can be found at http://www.bambooindustry.com/bamboo-plywood/