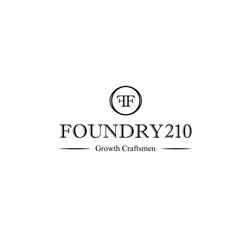 Atlanta, GA (PRWEB) January 22, 2015
Foundry 210, a Human-Centered Growth® consultancy, announced today that it has acquired The Mk Element, a global boutique strategy consultancy based in Atlanta, with offices in Miami and Buenos Aires.
The Foundry was created with the belief that we are only in the beginning of a fundamental shift in the way consumers will ultimately engage with brands. Changing demographics, mobile and social platforms have changed the world we live in. Millennials and multi-culturals are shaping our culture and leading. And there are fundamental shifts in the views people have of themselves and of their relationships with everything around them, including brands. In this new environment of radical transparency, brands must emotionally connect like never before. As part of Foundry 210's continued expansion, The Mk Element acquisition will enable the firm to better compete under this new human reality.
"Every client in every industry and geography is under pressure to grow. The fundamental need for effective marketing strategy, actionable plans, and customer engagement is greater than ever." said Ric Alvarez, CEO of Foundry 210. "The Mk Element is a powerful consultancy whose management team consists of top business and marketing talent who have helped build some of the world's leading brands. Their practitioner, IQ based consulting model will combine well with the cultural/human sciences, EQ capabilities that the Foundry has built."
Michel Recalt, co-founder and Managing Principal of The Mk Element said: "There is a gap in today's consulting landscape: understanding how humans, brands and businesses connect. Foundry 210 is designed to fill that gap. We believe in their vision on how growth can be achieved via Brand Attachment, enabling enduring connections between brands and humans."
The foundation for Foundry 210's Brand Attachment offering is understanding consumers as humans. The firm uses proprietary methodologies, some grounded in behavioral economics, and other disciplines to understand the conscious and subconscious motivators at each stage of brand attachment. "90% of human decisions are made subconsciously, yet 100% of marketing effort today is geared at the conscious. We are out to change this", said Alvarez.
For more information, please visit http://foundry210.com.
About Foundry 210
Foundry 210 is a boutique global marketing consultancy that positively changes client growth trajectories through Brand Attachment, triggered by conscious and subconscious human understanding. The firm was created to address the gap in today's growth consulting landscape: understanding how humans, brands and businesses connect. The Foundry is a Human-Centered Growth® firm that is equal parts strategic discipline, brand magic, and cultural neuro-science.
About The Mk Element
The Mk Element is a boutique international consulting firm that injects marketing discipline to accelerate growth. The firm works across geographies and industries, with companies seeking to accelerate their pace of growth towards their specific destinations. Mk Element delivers actionable strategies, not binders that sit on the shelf. Its success is measured on business outcomes, not on creative awards.