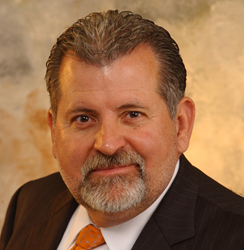 Arlington, VA (PRWEB) January 21, 2015
Dr. Steve Mathies, a renowned expert in ecosystem restoration and sustainable urban and coastal development, has joined ENVIRON as a Principal in the firm's New Orleans, Louisiana, office. Dr. Mathies will direct the firm's strategic services aimed at helping communities, government agencies and companies located in the U.S. and abroad with developing and implementing climate change-related response strategies that overcome the threats to both the natural and built environments.
Dr. Mathies has considerable experience in the state of Louisiana and throughout the U.S. Gulf Coast directing large coastal and urban development programs involving the protection and restoration of estuarine ecosystems and beneficial reuse of abandoned lands. Having been a resident of New Orleans before, during and after Hurricane Katrina gives him a unique perspective on how coastal communities can better prepare for the inevitable challenges presented by global climate change. Dr. Mathies' career includes time as Executive Director of the Louisiana Office of Coastal Protection and Restoration (OCPR) from 2009-2011, Director of the Barataria-Terrebonne National Estuary Program, Deputy Secretary for the Louisiana Department of Natural Resources, and natural resource specialist for the U.S. Army Corps of Engineers.
Frank Marrazza, President of ENVIRON's North America Division, said, "We are very pleased to have Steve Mathies as part of ENVIRON's team of strategic advisors. His work and understanding of the importance of sustainable development for both the public and private sectors, and his first-hand experience responding to the impact of natural disasters on facilities and communities will be invaluable to our clients."
Reflecting on the challenges facing coastal communities over the next several decades, Dr. Mathies observed, "The rapidly evolving implications of climate change and the enormous human demands for clean water and land worldwide are unprecedented. ENVIRON, together with our new colleagues at Rambøll, is prepared to work in earnest with our clients to meet these challenges and to forge a safe and sustainable environment for future generations."
# # #
About ENVIRON: An international consultancy, ENVIRON works with clients to help resolve their most demanding environmental and human health issues. Clients around the world benefit from our unique ability to bring clarity to complex environmental and health issues at the intersection of science, business and policy. From January 2015, ENVIRON has joined with Rambøll, a worldwide consultancy and leader in engineering and urban design headquartered in Denmark.
For more information: http://www.environcorp.com and http://www.ramboll.com.
Contact: Jeanne Bezerra, Global Communications Director | +1 609 243 9840 | jbezerra(at)environcorp(dot)com