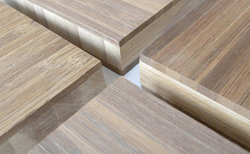 (PRWEB) January 22, 2015
Recently, BambooFlooringChina.com, a leading bamboo product manufacturer and wholesaler, has added a new range of bamboo mats to its product line. Today, it announces that all the bamboo mats are available at discounted prices, up to 30 percent off.
BambooFlooringChina.com is a reliable company devoted to offering cheap, high quality bamboo products. The bamboo flooring and bamboo mats from this business are treated with a steaming and heating process, dehydrated and oven stoved. Anti-insect and anti-mildew processes are applied for the avoidance of the reproduction of bacteria and the allergic reaction of respiratory tract before the laminating and heat pressing begins.
"Many of our elegant bamboo items sell well in the market; this is why we have confidence in the new range." The sales manager says. "We are very happy to introduce our new bamboo models to our customers. Customers now can communicate with our bamboo experts, and we are ready to help anytime. Get the answers to specific problems about bamboo flooring now."
About BambooFlooringChina.com
BambooFlooringChina.com has been making high quality bamboo products for many years. It is selling a huge selection of elegant items for the international customers: strand woven floorings, lumbers, outdoor deckings, plywoods, fences and so on. The company always strives to benefit all its old and new clients; its top designers are working hard to make more durable items.
For more information about its new items, customers can visit: http://www.bambooflooringchina.com/products/product-type-BambooFlooring.html