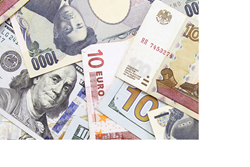 Next-generation overt security technology for currency.
Cleveland, Ohio (PRWEB) January 22, 2015
On January 30, 2015, Micros Chip, LLC will release an Offer Memorandum to solicit interest in securing an exclusive license for the global currency market for the Seegram technology. (http://www.micros-chip.com)
The Seegram is a patented polymer anti-counterfeit technology developed by Lentech Korea, and represented by Micros Chip. This overt technology is unlike any hologram, shifting ink, micro-optic switching thread, or lenticular printed product on the market today. Unlike holograms or many of the covert technologies found on banknotes, the Seegram label can be read by the human eye, and does not require special instruments to validate. The currency-specific Seegram will be 25-30 microns in thickness, and will have design attributes that are unlike any other Seegram product.
The exclusive license for the currency market includes rights to manufacture, market, and sell the Seegram globally, and also includes a non-exclusive option for the secured documents market.
The target audience for this Offer Memorandum is the global currency manufacturers and the Identification and Protection Integrators who would like to expand their product offering into the currency market space.
Tom Lash, a co-founder of Micros Chip stated, "Upon the launch of the Seegram product in late 2014, Micros Chip introduced the technology to some of the largest currency manufacturers and Industry integrators in the anti-counterfeit market. Almost all of them expressed an immediate interest in securing exclusive rights to the technology for the currency market. The logical approach is to solicit interest from all parties concurrently, with the goal of completing an exclusive license agreement by the end of March."
With the introduction of pure polymer and polymer-blended banknotes, the Seegram technology can synergistically be integrated into the manufacturing process of the polymer substrate. With some refinements to the manufacturing process, the currency-specific Seegram can be ready for mass-production by year's end.
If your company is interested in reviewing the Offer Memorandum, please contact Micros Chip, LLC.
# # # # # # # # # # # # # #
Want to Learn More? Contact Micros Chip for more information by calling Tom Lash at 216.303.6063, by email at: tlash(at)micros-chip(dot)com, or visit the company website at: http://www.micros-chip.com