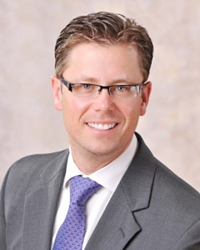 Bluffton, South Carolina (PRWEB) January 22, 2015
Frederick G. Weniger, M.D., one of the premier plastic surgeons in South Carolina, has announced that his plastic surgery practice has become an official sponsor of the Miss Hilton Head Island Organization and pageant.
This marks the first year Dr. Weniger and his practice, Weniger Plastic Surgery, will be sponsoring the Miss Hilton Head Island Organization. This sponsorship is a great opportunity to highlight Dr. Weniger's practice and renowned expertise as an accomplished plastic surgeon. The winner will go on to complete for Miss South Carolina.
"Weniger Plastic Surgery is proud to empower local women to become strong, committed, and driven role models," said Dr. Weniger. "The young women of today strengthen our collective tomorrows."
Additionally, Dr. Weinger will be given the unique honor of presenting the Lifestyle and Fitness Award on stage and donated prizes to the three top overall winners during the event.
"Being a part of this amazing organization was one way Weniger Plastic Surgery wanted to show support for our community while supporting scholarship, health, and philanthropy," Dr. Weniger added.
Miss Hilton Head Island Organization is part of the Miss America Organization, which is dedicated to bettering the lives of countless young women. Miss America has raised millions in scholarships to help young women pursue degrees at some of the nation's top universities and learning institutions. In 2014, Miss America provided over $45 million in scholarships to young women from all over the country.
Dr. Weniger is double board certified by The American Board of Plastic Surgery and The American Society for Aesthetic Plastic Surgery. A graduate of Notre Dame, Dr. Weniger received his medical degree from the University of Pittsburgh School of Medicine having graduated Cum Laude. He also completed his residency in integrated plastic surgery at the University of Pittsburgh. Dr. Weniger is a member of several prestigious organizations including The American Society of Plastic Surgeons.
When it comes to working with his patients, Dr. Weniger believes information is key, as good information is an essential component in making a good decision. During a consultation, Dr. Weniger strives to learn exactly what concerns a patient about their appearance. He truly works to get to know each patient and their unique needs. His greatest joy is in seeing a patient's excitement following a procedure that creates great results. Learn more about Dr. Weniger and his practice by visiting http://www.wenigerplasticsurgery.com.
For more information, please contact:
Weniger Plastic Surgery
350 Fording Island Road - Suite 200
Bluffton, South Carolina 29910