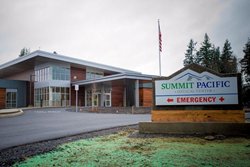 Our five Client Excellence Award winners are making a lasting impact on the future of unscheduled care through the successful execution of innovative ideas and solutions.
Dallas (PRWEB) January 22, 2015
T-System Inc. today announced the winners of their fifth annual T-System Client Excellence Awards, chosen from more than 1,900 facilities nationwide that have implemented the company's emergency department (ED) and unscheduled care solutions. The awards recognize hospitals, freestanding emergency centers and primary and urgent care facilities who partner with T-System effectively to improve clinical, financial and operational outcomes for emergency care in the U.S.
"Our five Client Excellence Award winners are making a lasting impact on the future of unscheduled care through the successful execution of innovative ideas and solutions," said Roger Davis, T-System chief executive officer. "We are honored to recognize and partner with these organizations."
The recipients of the 2014 award are:
Dosher Memorial Hospital (Southport, N.C.) – Excellence in Patient Experience: This North Carolina critical access hospital successfully used EV™ to transform the patient experience by reducing the LWBS (left without being seen) rate by a staggering 90 percent, reducing door-to-doc time by 53 percent and achieving a Press Ganey score of 99.
Keesler Medical Center (Biloxi, Miss.) – Excellence in Process Improvement: U.S. Air Force medical facility Keesler Medical Center leveraged EV™ to successfully implement key process improvements including the addition of an urgent care center for low acuity care and reengineered processes for triage, bedding and information capture resulting in notable throughput improvements including a 31 percent reduction in LOS (length of stay).
Memorial Hospital and Health Care Center (Jasper, Ind.) – Excellence in Clinical Quality: After switching from an enterprise-wide electronic health record (EHR) to EV™ for its robust, physician-driven clinical content, Memorial Hospital and Health saw clear improvements in clinical quality including more complete documentation which resulted in improved charge capture and patient safety, full support for regulatory requirements including Meaningful Use and dramatically increased physician satisfaction.
Springfield Hospital (Springfield, Vt.) – Excellence in Financial Outcomes: T-System's EV™ and facility and physician coding solution helped Springfield Hospital achieve significant financial outcomes. The combination of savings from eliminating dictation and improvements in charge capture led Springfield Hospital to realize a return on their investment in just four months after implementation and sustain a substantial increase in ED revenue (35 percent increase in professional and 10 percent increase in facility fees).
Summit Pacific Medical Center (Elma, Wash.) – Excellence in Data-Driven Care: Summit Pacific Medical Center leveraged the power of real-time data and reporting in EV™ to improve clinical care resulting in better outcomes for sepsis, cardiac and stroke patients and a cardiac level II and stroke level III designation. They also used data from EV™ to accurately adjust workflow to meet demand, improve regulatory compliance and improve patient safety.
As part of the 2014 Client Excellence Awards program, T-System will make a donation to a hospital foundation or charity on behalf of each organization. Winners will also receive a commemorative plaque, an onsite recognition ceremony and special recognition at the 2016 T-System linkED emergency care conference.
About T-System
T-System Inc. advances the practice of emergency medicine with solutions proven to solve clinical, financial, operational and regulatory challenges for hospitals and urgent care clinics. About 40 percent of the nation's EDs use T-System solutions to provide an unmatched patient experience. Through gold-standard documentation, revenue cycle management and performance-enhancing solutions, T-System optimizes care delivery from the front door through discharge and beyond. Today, more than 1,900 facilities across all 50 states rely on T-System solutions. For more information, visit http://www.tsystem.com. Follow @TSystem on Twitter, or become a T-System fan on Facebook.