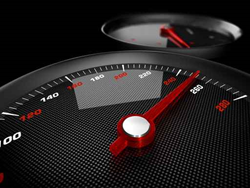 As a primary driver of cost reductions and revenue growth, technology is a critical factor in the success of the professional services firm
Hoboken, New Jersey (PRWEB) January 22, 2015
eMazzanti Technologies, a NYC area IT consultant and managed services provider (MSP), in a new article identifies the seven technology trends most likely to affect professional services firms in 2015.
"Legal, financial, and retail and fashion professionals must adapt to rapid changes in technology," said Jennifer Mazzanti, President, eMazzanti Technologies. "As a primary driver of cost reductions and revenue growth, technology is a critical factor in the success of the professional services firm."
Below are a few excerpts from the article "7 Professional Services Technology Trends for 2015". Read the full article here.
As another year rolls around, professionals in all fields have their eyes on technology and how it will affect their profession. Accelerating change in technology means that firms have to pay attention and adapt, or fall behind, the article begins.
Here is a look at the ongoing trends in technology and those trends most likely to impact professional practice in 2015.
Ongoing Trends
Rapid technology change in recent years has pushed professional services firms to adapt. Ongoing technology trends which continue to impact the professions include:

Mobile Devices – Now we can't live without them. But, professional services firms must continue to integrate mobile devices into customer-facing and operational processes.
Business Analytics – 40% of professional service firms use business intelligence applications to increase productivity, evaluate clients and business opportunities, and minimize risks.
Data Security – Everyone now has the message that hackers are a threat and should partner with a security expert to protect their clients and the firm… More
7 Technology Trends for 2015
1. The Virtual Firm – Forces converging from several directions will make the virtual firm a major trend in 2015.
Increasing pressure to reduce fixed costs and the ongoing proliferation of mobile devices, which have blurred the line between work and home, will enable more firms to go virtual, with telecommuting contract employees and no permanent office.
Server hosting, reliable data networks and desktop virtualization tools put the firm's IT infrastructure in the cloud, making data secure and allowing freelance and contract employees to be scaled up as necessary…
2. Professional Services Automation Software - More than half of firms in a recent survey indicated they are planning to implement new or additional professional services automation (PSA) software in the coming year...
3. Knowledge Management – Technology is evolving to help us manage and utilize the increasingly vast store of information relating to professional work. For example:
Consultants are adopting tools to capture the peripheral knowledge acquired during a professional engagement, such as obstacles overcome, best practices, new products and client services, and improved processes, as well as pain points and opportunities.
Most legal books will be made available as apps, replacing e-books, lowering costs and improving accessibility and compatibility with devices. Publishers which have moved in this direction are expected to increase their offerings in 2015…
4. Industry-specialized Apps – As app utility and device optimization improve, the adoption of industry-specific mobile tools will accelerate in the consulting, legal, accounting, financial, medical and other professions… More technology trends
Forward-thinking firms increasingly partner with IT service providers to gain a technology edge. The skilled IT services provider quickly masters emerging technologies, continually training engineers on the latest IT innovations to benefit professionals.
Acting as IT consultants they spot business opportunities and assemble the right technologies from industry-leading partners to create IT environments designed to conquer today's business challenges and maximize growth.
eMazzanti is ready to help. To explore the options, please contact eMazzanti Technologies at 1-866-EMAZZANTI.
Related resource information:
7 Small Business Technology Trends for 2015
Office 365: A More Cost-Effective Option for Business
About eMazzanti Technologies
eMazzanti's team of trained, certified IT experts rapidly deliver cloud and mobile solutions, multi-site implementations, 24×7 outsourced network management, remote monitoring and support to increase productivity, data security and revenue growth for clients ranging from professional services firms to high-end global retailers.
Serving more than 400 Hoboken, NJ, NYC area and international customers, eMazzanti is Microsoft's 2012 Partner of the Year and 2013 Northeast Region Partner of the Year, a 5X WatchGuard Partner of the Year and has made the Inc. 5000 list five years running. Contact: Carl Mazzanti 201-360-4400 or emazzanti.net Twitter: @emazzanti Facebook: Facebook.com/emazzantitechnologies.
Download the free article: How to Select an IT Provider here.