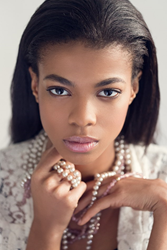 The severe impact that media has had on our culture is undeniable.
Atlanta, GA (PRWEB) January 23, 2015
Founded in 1982, AMTC is a ministry that elevates, equips and encourages performers who are called to become positive role models in entertainment. Executive Director Adam She speaks about AMTC's purpose. "The severe impact that media has had on our culture is undeniable." He continues, "If we are to transform culture by making good bolder in arts and entertainment, we must choose to be a part of it, but not be conformed to it."
The Jan. 31st auditions will be held by Adam She (Atlanta), Jaco Booyens (Dallas) and Carey Lewis (Mobile).
Adam She is an international leader whose goal is to find, prepare and lift God's talent to influential positions in the entertainment industry. He is excited to see AMTC success stories move into prominent positions on the mountains of arts, entertainment and media.
Jaco Booyens is a worldwide speaker on the role of Christians in entertainment. Recently, Jaco directed the film "8 Days." This just-released movie centers around modern-day slavery, raising society's awareness of human trafficking. Booyens believes that God is raising an army of entertainers: "Performers anointed to become positive role models, to become stars for God," he says.
Co-Founder and Chief Serving Officer Carey Lewis will be hosting the Mobile auditions. She speaks about the transformation of AMTC. "In our first 24 years, AMTC became a power player, launching stars in film, fashion, music and theater, but something was missing." Lewis had a 'come-to-Jesus' meeting in 2006, and felt called to bring AMTC along. "When God appoints a person or a company to a mission, He will see it done and nothing on earth can stop it," she says.
Sign up for an exciting AMTC audition, or view frequently asked questions at http://www.amtcaudition.org. To receive regular updates about the ministry, follow AMTC on Facebook and Twitter.