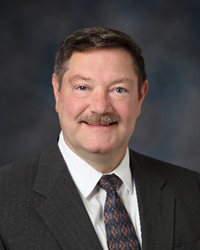 As a company firmly invested in its employees and the community, Welliver's foundation is its people.
Montour Falls, NY (PRWEB) January 22, 2015
Welliver, a provider of comprehensive construction services in Upstate New York and throughout the East Coast, is proud to announce the hiring of Dale Partridge, the company's new Director of Safety. Partridge now serves as a leader of the Safety Committee and is in charge of executing Welliver's vision of safety as a core value.
"As a company firmly invested in its employees and the community, Welliver's foundation is its people," said Partridge. "Our main goal is and always has been to ensure that all employees can arrive at work safely, perform their work safely, and return home to their families every single day."
According to the company, Welliver has always provided regular safety training programs for its employees, and many have taken advantage of opportunities for additional safety certifications. "Dale [Partridge] brings an additional layer of security with his unique attention to detail and an ability to forecast safety risks at every turn," said JD Young, Vice President and spokesperson for Welliver. "His goal is to create a more proactive workforce to keep us at the forefront of safety in the construction industry."
Partridge is certified by OSHA in eight categories and has also completed the Construction Safety and Health Specialist training at Rochester Institute of Technology, which includes in-depth training in several areas of safety compliance. Before accepting this position, he worked as an investigator for the New York State Police and a Quality Assurance Supervisor for Corning Incorporated. Welliver is a seven-time recipient of the Safety Excellence Award from the Associated General Contractors of New York State.
"We are happy and proud to have Dale on the team here at Welliver," said Young. "As we move forward through 2015 and beyond, we will always keep safety at the forefront of our core values."
Welliver provides construction management, pre-construction, general construction, and design/build services within major markets throughout the East Coast, including healthcare, higher education, K-12, and high-end manufacturing. The company began in Ridgebury, PA in 1898 and is currently headquartered in Montour Falls, NY.