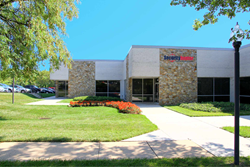 "It is an outstanding accomplishment that Securityhunter has been recognized by the BBJ for the second year in a row," says Dan Prochnow, president of Securityhunter.
Baltimore, MD (PRWEB) February 04, 2015
Securityhunter has been recognized as one of the top 25 Defense and Federal Contractors in the Baltimore area for the 2014-2015 Baltimore Business Journal Book of Lists. Securityhunter was number 15 on the BBJ Book of Lists for 2014 - 2015. The rankings were based on the amount of federal contracts awarded to firms based in the Baltimore area during all four quarters of Fiscal Year (FY) 2013. During FY 2013, Maryland-based Securityhunter was awarded $31 million dollars in federal government contracts. These contracts included professional and technical security support services, information technology (IT) services and electronic security services. Federal agencies supported by Securityhunter include the Departments of Health and Human Services, Veterans Affairs, Homeland Security and the following departments within the Departments of Defense: Army, Navy and Air Force. Previously, Securityhunter was number 22 on the 2014 BBJ Book of Lists for the same category based on federal contracts awarded for the first three quarters of FY 2013; Securityhunter was number 16 on the 2013 BBJ Book of Lists with $52 mm from 137 federal contracts awarded for FY 2012.
Information used to compile the lists was obtained from the online site USASpending.gov and from public records. USASpending.gov is an official website of the United States government established by the Office of Management and Budget (OMB) which tracks the funds awarded for federally sponsored projects during a given federal fiscal year. A significant portion of the contracts awarded to Securityhunter for FY 2013 were part of blanket purchase agreement awarded to Securityhunter by the Department of Health and Human Services as well as contracts with the United States Naval Facilities Engineering Command (NAVFAC). "Securityhunter's success as a prime contractor is remarkable considering that Securityhunter competed as a small business for these government contracts," says Nancy Rogers, treasurer of Securityhunter.
Daniel Prochnow, president of Securityhunter, says of this year's BBJ award, "It is an outstanding accomplishment that Securityhunter has been recognized by the BBJ for the second year in a row. Our sales continue to grow, and we are positioning ourselves for more rapid growth over the next few years. Thus we intend to remain on this prestigious BBJ list for the foreseeable future."
In addition to being on the BBJ Book of Lists, Securityhunter has received several other prestigious awards and acknowledgements, including being ranked at number 123 on the Inc. Magazine 500/5000 list for 2014, as well as receiving awards from security industry magazines, Security Dealer and Integrator (SD&I) Magazine and SDM Magazine.
About Securityhunter, Inc.:
Founded in 1988, Securityhunter targets security solutions which support a wide range of government security initiatives. Securityhunter designs, installs and maintains electronic and information security countermeasure systems for government facilities. Securityhunter offers professional security design and support services, and provides U.S. federal, state and local agencies with assessments and management of security tasks for mission critical CONUS and OCONUS operations.