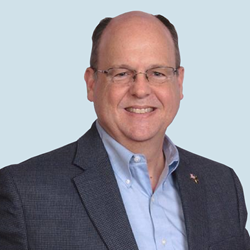 You can build cash flow and wealth in real estate using no money of your own, no credit, and no real estate license.
Houston, Texas (PRWEB) January 27, 2015
Only two words can make the difference for Americans resolving to become more financially fit in 2015, says nationally-recognized business author, real estate educator and entrepreneur Lance Edwards. Those words are passive income.
In the just-released paperback of his best-selling book, "How to Make Big Money in Small Apartments," Edwards reveals how creating passive income in the sweet spot of real estate—small apartments and multifamily properties—can put anyone with the will, the ambition and the mindset within reach of retirement in only five years.
"For nearly a decade, my students have demonstrated how you can build cash flow and wealth in real estate using no money of your own, no credit, and with no formal real estate training or licenses," he said.
Edwards said the only obstacle to financial freedom is how we think about work and money.
"We think a lot about money as Americans, but we often put the wrong emphasis on how we build that wealth," Edwards said. "Active income—the money we earn from our jobs, our careers—pays very well, but nevertheless, you have to stay active to keep the checks coming in.
"Net worth, which includes your retirement accounts, your savings and your accumulated assets, is important, too, but ultimately, financial freedom is all about passive income, building systems and processes that automatically send money to your mailbox each month. And you can do that with small apartments."
For a limited time, Lance Edwards is offering readers a free paperback copy of his No. 1 best-selling book, "How to Make Big Money in Small Apartments." Click here for details: http://dealsanddollarsclub.com/free
Lance Edwards is available for interviews on:
Wed., Jan. 28, 2015 8 a.m. to 12 p.m. CST
Wed., Feb. 4, 2015 8 a.m. to 12 p.m. CST
Contact for Bookings: Julie Houston, Media Coordinator, 713-494-6051
###
More About Lance Edwards:
Lance Edwards is a nationally-known real estate trainer/consultant, entrepreneur, and president of First Cornerstone Group, LLC. Lance purchased his first deal in March 2003 with nothing down. Over the next two years, he went on to purchase 50 properties with nothing down on a part-time basis while working his full-time corporate job.
After hundreds of deals and great success, apartments allowed Lance to retire from his 20-year corporate career to start a full-time real estate business in 2005 that acquires and flips multifamily properties. In 2007, he added his training business to teach others how to create faster financial freedom with apartments using none of their own money.
Lance has students nationwide using his system to profit from flipping and buying apartments using none of their own cash. Most recently, two students flipped apartments for $30,000 and $60,000 profit each in their first deals. Another student just completed the nothing-down purchase of a small apartment that pays him $3,500 monthly cash flow.
Lance has spoken nationally about multifamily real estate investing since 2005. He lives in Houston, Texas.
More About First Cornerstone Group, LLC.
First Cornerstone Group, LLC was formed in 2004 with the mission of helping families live the American dream of home ownership, while upgrading distressed multi-family properties into communities of opportunity. Today, the company has expanded its role to empower entrepreneurs to attain and realize their own goals through financial literacy and real estate education. The privately-owned company is based in Houston, Texas, and employs more than a dozen people.
More About How to Make Big Money in Small Apartments
This best-selling title by Lance Edwards is also available on Amazon in the Kindle format. You can purchase the book here: http://bmsabook.com