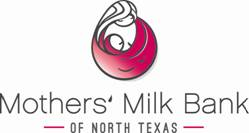 Providing multiple drop off locations for human milk donations makes it more convenient for moms to help premature and sick babies with their surplus breastmilk.
Fort Worth, Texas (PRWEB) January 23, 2015
Mothers' Milk Bank of North Texas has established its 38th donor milk depot collection site at Texas Health Huguley Hospital Fort Worth South, located at 11801 South Freeway (I-35W) in Burleson, Texas. The depot is equipped with a freezer on the first floor Labor and Delivery unit and will accept donations at any women's service care desk from 9 a.m. to 9 p.m. seven days a week.
Collecting donor milk for pasteurization at Mothers' Milk Bank of North Texas (MMBNT) is accomplished in many ways; most commonly through collection sites called milk "depots". "Having multiple depot sites is all about establishing safe and convenient locations for donors to drop off milk," said Amy Vickers, Executive Director of MMBNT.
Donor milk is safely transported to MMBNT from depots, logged into a sophisticated bar code system and is then pasteurized and tested for bacteria before it is packaged and dispensed to premature and critically ill infants. Processed milk serves babies with the greatest medical need, regardless of the family's ability to pay. MMBNT dispensed over 45,000 ounces in December and almost half a million ounces in 2014.
Brigitte Ratliff, RN, IBCLC, a lactation consultant for Texas Health Huguley says, "We are thrilled to offer a location in south Fort Worth for the generous moms who donate their extra milk to help save lives." She adds, "Mothers will be more likely to become donors if they are educated about the easy process and the convenience of a local donation site."
ABOUT MOTHERS' MILK BANK OF NORTH TEXAS
Mothers' Milk Bank of North Texas (MMBNT) is a non-profit organization founded in 2003 to provide premature and critically ill infants with pasteurized donor human milk when their own mother's milk is not available. To learn more about milk banking or to become a milk donor, call 817.810.0071 or toll free 1.866.810.0071 or visit http://www.texasmilkbank.org.