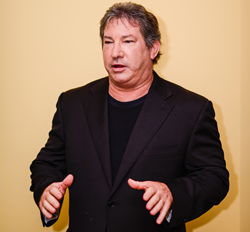 If you're trying to sell products, then why not do it in a place where people have money to buy?
Boca Raton, FL (PRWEB) January 22, 2015
Nutritional Products International (NPI) has brought on several new executives to help meet the growing number of foreign brands wanting to enter the United States market. NPI specializes in helping companies launch and market both new and existing health and wellness as well as sports nutrition products throughout the world's largest retail market. News of America's economic strength has led to a sharp increase in client acquisitions in 2015.
"It's common knowledge that when the U.S. economy is robust, purchasing agents at major retailers have a higher level of funds to spend on new and innovative products," said Mitch Gould, Nutritional Products International CEO. "From Europe, to Asia, to South America, manufacturers understand there is a very profitable window of opportunity for them to sell their products in the United States."
As President Barack Obama mentioned in his State of the Union Address, America is experiencing its fastest economic growth in over a decade. While the U.S. has seen 800,000 new manufacturing jobs created, China's economy is slowing, Europe's economy is barely growing, Japan is in a recession, and Russia is likely to experience one.
"If you're trying to sell products, then why not do it in a place where people have money to buy?" said Gould. "The American market is their most attractive option and NPI can help them import, distribute and promote their brand with a highly strategic plan, giving them access to hundreds of millions of customers in the world's largest retail market."
NPI company executives work closely with brand developers, manufacturers, and retail outlets to ensure a smooth transition from product launch through consumer purchase. For foreign brands, market knowledge is critical when it comes to finding a one-stop solution for things like using an existing sales network, FDA label review, customs and logistical support, as well as avoiding expenses like the Value Added Tax.
"For brands, trying to enter into the largest market in the world can be very intimidating and mistakes are costly," said Gould. "We have a proven, proprietary system that allows them to increase sales while entering the U.S. market at a fixed cost. At a time when America is ready to buy, we're proud to increase our staff as well as our commitment to these smart foreign brands."
Nutritional Products International provides companies worldwide and in the United States with distinctive sales and marketing solutions, enabling their products to enter and be successful in the U.S. market. NPI maintains close relationships with key buyers across the U.S., providing foreign brands with a fast track to the world's biggest marketplace. It's all done in a very cost effective and profitable manner. The company is led by Mitch Gould, who through his career, has overseen close to a billion dollars in retail sales with hundreds of major brands. He has also worked with celebrities including Hulk Hogan, Ronnie Coleman, Wayne Gretzky, and Chuck Liddell.
For more information, visit http://www.nutricompany.com