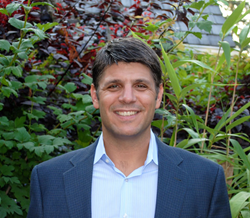 Richmond, VA (PRWEB) January 22, 2015
Whitlock announces its latest strategic hire to continue the momentum of its high growth year for more expansion into 2015. Geno Zaharie, an industry veteran with more than 18 years of experience in video collaboration, unified communications and software solutions, is primed to oversee some of the company's largest growth markets.
"We are excited to attract such great talent to Whitlock," states John ("Jack") Steinhauer. "Geno embodies all of our values, has a proven track record and joins us at an important time in our history as our enterprise customers are driving our record growth."
Geno comes to Whitlock with an impressive background that includes experience with technology start-ups and industry veterans alike. He has served in sales leadership roles with Avid, LifeSize, Bloomfire and UrbanAirship. With a strong focus on customer relationship management and business development, Geno's strengths also include organizational productivity, ROI assessment, and change management. He has been hired to advance Whitlock's enterprise sales model and mentor account executives and service personnel using RAD (Retain, Acquire, Develop) strategies.
"I'm excited to join the Whitlock team and to focus on value-driven customer relationships," states Geno, who is based in Portland, Oregon. "Whitlock's culture provides a healthy balance of integrity, respect, teamwork and drive. This extends from employees to customers and partners. It's a unique environment, and a perfect foundation for building new relationships out West."
About Whitlock
Whitlock is a Global Audiovisual (AV) and Unified Communications (UC) Solutions Provider, specializing in collaborative technology design, integration and managed services. The company helps customers meet goals, drive action and improve efficiency by streamlining interactive technologies and standards. Areas of expertise include enterprise videoconferencing, unified communications, digital media, digital signage, video walls and projection technologies. Whitlock also offers follow-the-sun 24x7 service level agreements as well as onsite and remote AV/NOC support. Whitlock serves customers from 20 U.S. locations, plus a worldwide delivery partner network through the Global Presence Alliance.