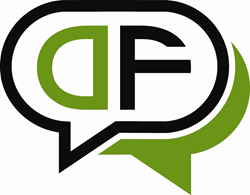 Our clients are now benefiting from many new features that ultimately deliver a professional and consistent end user experience.
Memphis TN (PRWEB) January 22, 2015
Data Facts, Inc. -a nationwide provider of background screening solutions-is proud to announce the upgrade to their current ordering platform, InstaScreenTM by Tazworks, with world class technologies that ensure cross-platform compatibility, browser independence, responsive design, support for mobile devices, and improvements to day-to-day workflows.
Damon Pike, IT Administrator for Data Facts, states. "Our clients are now enjoying the enhanced UI of InstaScreen and benefiting from many new features that ultimately deliver a professional and consistent end user experience. Along with the aesthetics, productivity improvements have been introduced to help our customers continue their success."
Browsers and Devices
The InstaScreenTM by Tazworks upgrade is browser agnostic and will perform on the latest versions of Internet Explorer, Google Chrome, Mozilla Firefox, Safari and Opera browsers. Users can access Instascreen2.5 from their desktop, laptop or tablet, and may access the website on devices running Microsoft Windows 7 or newer and Apple's OS-X or newer.
Ease of Use
With the implementation of InstaScreen2.5, process flows are streamlined and manual labor aspects of performing background checks are minimized, creating a more intuitive user experience.
Damon is confident the upgrade will fill a need for clients."Our clients have a thousand different things to do every day. The less time it takes to order a background check, the more time they have to devote to other responsibilities. Instascreen2.5 will help them order trusted data, easier and faster than ever before."
The upgraded platform is currently available, for all end users.
About Tazworks
TazWorks is a simple and intuitive enterprise-grade system that offers a variety of background screening solutions. Instascreen™ background check software is reliable, secure, and user-friendly so that clients receive accurate data quickly in a format that's easy to understand.
About Data Facts, Inc.
Since 1989, Data Facts, Inc. has provided clients with background screening information they trust and rely on to reach sound hiring decisions. Headquartered in Cordova, TN, the company maintains a national footprint, services clients nationally and internationally, and specializes in customized background screening solutions for a multitude of industries. Their dedication to operational excellence, advanced Applicant Tracking System integrations, and U.S. based support team has solidified them as an industry leader for over 25 years.
Data Facts was named "Top Workplaces of 2014" by The Commercial Appeal. Data Facts also participates in many local and national non-profit organizations and offers a "Data Facts Gives Back" program, which donates a portion of all new clients' billing to the charity of their choice.
Data Facts is an NAPBS accredited company and has attained their SOC 1 and SOC 2 certification.
For more information, please contact Data Facts, Inc at 901-685-7599, email info(at)datafacts(dot)com or visit the company website at http://www.datafacts.com
Like them on FaceBook, follow them on Twitter, and subscribe to their blog for important industry information.
Enjoy smart screening, smart hiring, with Data Facts, Inc.