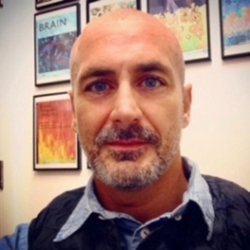 Yorba Linda, CA (PRWEB) January 22, 2015
Advances in stem cell biology have raised great expectations that diseases of the central nervous system may be ameliorated by the development of non-haematopoietic stem cell medicines. Yet, the application of stem cells as therapeutics is challenging and the interpretation of some of the outcomes ambiguous. The initial idea that stem cell transplants work only via structural cell replacement has been challenged by the observation of consistent intercellular information exchange between the graft and the host. Sustained stem cell graft-to-host exchange of signals has led to remarkable trophic effects on endogenous brain cells and beneficial modulatory actions on innate and adaptive immune responses that ultimately promote the healing of the injured CNS. Among a number of promising candidate stem cell sources, mesenchymal/stromal stem cells (MSCs) and neural stem/precursor cells (NPCs) are being extensively investigated for their capacities to signal to the immune system upon transplantation in experimental CNS diseases.
Beckman Coulter is sponsoring a new educational webinar, "How Stem Cells Speak with Immune Cells," which will be focused on defining whether the form of cellular signaling mediated by extracellular membrane vesicles (EVs) exists for neural stem/precursor cells (NPCs), and on its molecular signature and functional relevance on target cells. Whether the EV cargo molecules are modulated by extracellular pro- or anti-inflammatory cytokines, determining the key elements responsible for this novel mechanism of EV-mediated intercellular communication, and reflections on the forthcoming challenges related to the translation of these exciting experimental proofs into ready-to-use clinical medicines for inflammatory CNS diseases will also be discussed.
The speaker will be Stefano Pluchino, MD, PhD, University Lecturer, Brain Repair, Honorary Consultant in Neurology, University of Cambridge, UK. Dr. Pluchino is currently an University Lecturer in Brain Repair and Honorary Consultant in Neurology at the University of Cambridge, UK, within the Centre for Brain Repair (2010-). He is also a European Research Council (ERC) Starting Independent Researcher and member of the Department of Clinical Neurosciences.
The free webinar, hosted by LabRoots, will be presented on Monday, January 26, 2015 at 8:00am PDT, 11:00am EDT, 4:00pm GMT.
For full details and free registration, click here.
About Beckman Coulter:
Beckman Coulter develops, manufactures, and markets products that simplify, automate, and innovate complex biomedical testing. More than 275,000 Beckman Coulter systems operate in both diagnostics and life sciences laboratories on seven continents. For more than 75 years, the company's products have been making a difference in peoples' lives by improving the productivity of medical professionals and scientists, supplying critical information for improving patient health, and delivering trusted solutions for research and discovery.
About LabRoots:
LabRoots is the leading scientific social networking website and producer of online educational events and webinars. And we are a powerful advocate in amplifying global networks and communities, and contributing to the advancement of science through content sharing capabilities and encouraging group interactions.
Founded in 2008, LabRoots emphasizes digital innovation in scientific collaboration and learning. We have become a primary source for current scientific news, webinars, virtual conferences and more. Join for free and become part of the largest scientific learning community in the world.