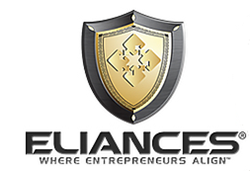 "Phoenix Startup Week is going to represent the very best of what the valley's entrepreneurial scene has to offer, with hundreds of speakers and events over the course of the week. Jonathan Cottrell
Phoenix Arizona (PRWEB) January 22, 2015
Some of the most influential and intellectual entrepreneurs and businessmen throughout the Valley will experience Eliances and it's 3G tm methodology during an amazing event that will align the Phoenix Arizona startup community. This is the first time that anyone outside of Eliances will be able to be part of this truly innovative and powerful event and only at Phoenix Startup Week.
Kevin J Berk (AKA 'Guru') who is an angel investor, serial entrepreneur and lead at Eliances for this program says that "Eliances is excited to be involved in this program and help build the startup community by providing guidance, presenters, mentors, and additional resources from our members." Biz Builder Mike (AKA 'Inspector Gadget'), an active Eliances member added, "If you are looking for a place to sell your stuff then this is not the place. If you are looking to find the resources you need to build your business this is the only place."
The goal is to bring entrepreneurs together in a way that they can connect, share and bond. Over the course of five days, participants in Startup Week Phoenix can choose the events they'd like to attend. Typically these events are held at various venues across a city. Speakers from the community, and outside it, are brought in to share their story to motivate and inspire the entrepreneurial community. Local organizers select the tracks they feel are most relevant to their community and choose speakers based on those tracks.
StartUp Week is a five-day experience February 23 – 27 across the Valley. Join Eliances on February 24th from 8:30am – 10:30am at Deskhub in Scottsdale.
Jonathan Cottrell of Startup Week says they are excited to partner with Eliances. "Startup Week Phoenix is going to represent the very best of what the valley's entrepreneurial scene has to offer, with hundreds of speakers and events over the course of the week. Given Eliances' own long-term commitment to the local startup ecosystem, we are excited to partner with them in making Phoenix Startup Week the leading entrepreneurial event the state has ever seen."
About Eliances
Eliances is a destination "Where Entrepreneurs Align". The organization hosts a weekly ROUNDtable. The ROUNDtable is one of many programs of Eliances where "action takes place," bringing together a high-level group of hybrid entrepreneurs with resources, influence, skills, contacts and imagination. Eliances also has on-line platform for entrepreneurs to educate, inform, connect, build and expand businesses. For more information about Eliances connect with them on Facebook at facebook.com/EliancesUSA , @eliances linkedin.com/company/eliances and Eliances.com
About StartUpWeek
Startup Week Phoenix is 5 days celebrating the Valley's great startup community with over 60 free events. Since 2012, the most creative and well-connected innovators have gathered in Colorado and beyond to come together for a week of learning, discussion, networking, and more. Now, it's the Valley's turn. To stay updated on all things happening with this event, visit: http://phoenix.startupweek.co
Media Contact: Melissa Brennan, media(at)eliances(dot)com