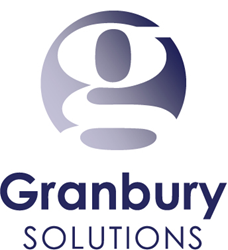 We are extremely excited to add these proven leaders to our senior management team.
Grapevine, TX (PRWEB) January 26, 2015
Granbury Solutions, a leader in hospitality and specialty retail technology, announced several additions to its executive management team, continuing a plan to strengthen the rapidly growing company's senior leadership.
In addition to the previously announced changes in product management and marketing, Dave Tuttle has joined Granbury in the new role of Chief Financial Officer. Tuttle is a global financial executive with experience in technology, manufacturing, and services companies dedicated to improving operations and creating value. With experience in leadership positions at major technology companies such as bSwift, Micros and Oracle, Tuttle is known for the ability to articulate financial strategies, build effective teams, and integrate systems and processes which enable growth and profitability.
Carlos Galarce, a highly accomplished information technology and operations executive with over 30 years of Senior IT Leadership experience, will join Granbury as Chief Information Officer. With an extensive background in building and managing top performing business units, Galarce has a successful track record of generating revenue, driving quality improvement.
Joining the Granbury team as Director of Merchant Services is Tom Thompson, a financial services expert with over 12 years of merchant services experience. Thompson began his career in merchant services at Lynk Systems (now Worldpay) in 2002 and also held posts at Sterling Payment Technologies and Century Payments.
"We are extremely excited to add these proven leaders to our senior management team. Granbury is in an desirable position to capitalize on the strength and experience of a highly capable leadership team to support our continued strong performance and rapid growth," said Granbury President and CEO Tom Bronson. "These leadership changes will enable us to achieve our goals for continued expansion in the hospitality and retail technology industries."
###
About Granbury Solutions
A leading provider of technology to the wine, pizza, delivery, specialty coffee, quick serve and casual dining markets, Granbury Solutions markets the Thr!ve Point-of-Sale, Coffee Shop Manager and vinSuite solutions. Granbury also serves the specialty retail market with its Nova point-of-sale division. Learn more about Granbury Solutions at http://www.granburyrs.com