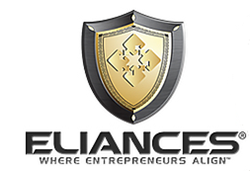 "Being part of the Moves' legendary Phoenix event aligns directly with our organization to connect entrepreneurs, investors, and business leaders. This collaboration between Moves Magazine and Eliances will prove to be a memorable night, " David Cogan
Phoenix Arizona (PRWEB) January 23, 2015
Eliances, a high-level entrepreneur group announced today that it is partnering with Moves Magazine (http://www.movesmagazine.com)
to co-sponsor Moves' much talked about Kick-Off Bash, which will be held Wednesday January 28, 2015 at the Valley Ho Hotel in Scottsdale, Arizona. Rock and Roll Hall of Famer Grandmaster Flash, U.K. pop darlings the Ting Tings, and former NFL all-pro Simeon Rice will co-host the ultra-exclusive party for 800 athletes, Hollywood celebrities, music industry powerbrokers, and media company advertisers.
"Being part of the Moves' legendary event aligns directly with our organization to connect entrepreneurs, investors, inventors, business leaders and celebrities. This collaboration between Moves Magazine and Eliances will prove to be a memorable night," said Eliances Managing Director, David Cogan.
For more than a decade, Moves set the standard as the premier lifestyle magazine for pro athletes, with such notables as LeBron James, Drew Brees, Roger Federer and Jimmie Johnson gracing its cover. To leverage the growing lifestyle and marketing convergence between sports and entertainment, Moves has evolved under new ownership into a diversified media company serving athletes, entertainers, managers, moguls, influential tastemakers and the advertisers seeking to reach them.
Jay Levy, CEO of Moves Media Ventures said, "I look forward to exploring the obvious synergies that Moves and Eliances share, over the long-term. This partnership will offer Eliances' network of business leaders and our audience direct access to one another, which is mutually beneficial! Members of Eliances can leverage Moves' power of celebrity to enhance their businesses, which will in turn offer our audience solid business and endorsement opportunities with reputable, seasoned professionals."
About Eliances
Eliances is a destination "Where Entrepreneurs Align." The organization hosts a weekly ROUNDtable, one of many programs of Eliances where "action takes place," bringing together a high-level group of hybrid entrepreneurs with resources, influence, skills, contacts and imagination. Eliances also has an on-line platform for entrepreneurs to educate, inform, connect, build and expand businesses. For more information about Eliances, connect on Facebook at http://www.facebook.com/EliancesUSA or go to http://www.Eliances.com.
Contact: Melissa Brennan, media(at)eliances(dot)com.