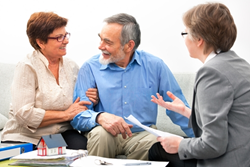 With consumer prices down, mortgage rates could continue to be low, motivating more consumers to apply for mortgages.
Chicago, IL (PRWEB) January 21, 2015
With the economy seeing substantial gains in new hiring and consumer prices decreasing, The Federal Savings Bank, a Midwest based lender, was very pleased to experience a surge in mortgage applications to their highest weekly gain in more than six years for the week ended Jan. 9, according to the Mortgage Bankers Association.
The Weekly Mortgage Application Survey's main measure of mortgage loan application volume, the Market Composite Index, rose 49.1 percent in the week of Jan. 9 from the previous week.
The MBA also noted the Refinance Index rose even higher than the Market Composite Index. As consumers see interest rates fall, they could take advantage of lower rates by refinancing.
MBA Chief Economist Mike Fratantoni said the rise in mortgage applications and refinancing, especially for loans from the U.S. Department of Veterans Affairs, could be due to the growth in the economy and job market.
"Although there was a somewhat smaller increase for government refinance volume, VA refinance applications increased by 50 percent," Fratantoni said in a statement. "VA loans tend to be larger than FHA and USDA loans, and hence are more responsive to a given rate change."
Consumer prices down in December
Fratantoni also noted that lower oil prices have led to decreases in interest rates for long-term loans, with rates hitting their lowest level since May 2013.
A decline in oil prices means less money spent on energy and more funds toward savings, paying off debt and other spending activity that could further boost the economy. The U.S. Bureau of Labor Statistics found fuel and energy costs decreased in the last month of 2014 as indicated in several economic indicators. The gasoline index dropped 9.4 percent in December 2014 - the biggest decline in all categories. In addition, the energy index had its largest month-over-month decrease in December since 2008, marking its sixth straight decline.
As prices for common consumer goods like gas decrease, The Federal Savings Bank thinks first-time home buyers could take that extra money and put it toward purchasing a home while interest rates are down. Overall, the consumer price index found prices for all urban consumers decreased 0.4 percent in December.
The decrease in energy prices managed to offset increases in other consumer goods, including food. With consumer prices down, mortgage rates could continue to be low, motivating more consumers to apply for mortgages.
Forecast for interest rates in 2015
Doug Duncan, chief economist for Fannie Mae, said in a phone interview with National Mortgage News that while interest rates could increase in 2015, rates will rise along with income gains. An increase in first-time home buyers could buoy the housing market and continue its recovery. "Our theme for 2015 is the economy drags housing upward," Duncan said. "This means that as income grows, you'll see housing improve, but it's not leading the way. Millennials need to get jobs that produce strong income gains and encourage them that they can stay in place for a while and not move around to advantage their job opportunities."
First-time home buyers who want to take advantage of low interest rates could contact the Federal Savings Bank, a veteran owned bank, to learn more about applying for a mortgage.