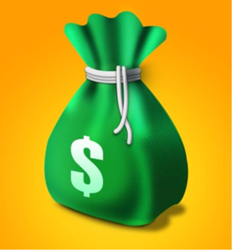 Akron, OH (PRWEB) January 23, 2015
Lotto Babble, Inc. today announced the release of its mobile app on the Apple App Store and Google Play. With this release, lottery players now have a social messaging app designed specifically for the lottery.
Once logged into Lotto Babble, users select their state and are instantly connected with the lottery community. The app contains a main feed where lottery players can post anonymously about their experiences with their favorite lottery games. Whether it's Powerball, Mega Millions, or specific state lottery scratch-off games, lottery players can easily post and discover what other lottery players are saying.
Game name spellings are standardized in the app by having users post with the # symbol before the game name. This enables a most popular games screen which lists games that have been posted about the most. This screen allows users to see which games are hot and cold and read what other lottery players are saying about specific games.
Users can also like or dislike posts and see which posts have been liked the most. They can also comment on other user posts and see what the top rated posts are. With this release, lottery players now have an open forum on which to exchange ideas and discover insights into lottery games.
For more information, please visit http://www.lottobabble.com.
About Lotto Babble
Lotto Babble, Inc. is a private corporation based in Akron, Ohio. The company's mobile app is the first anonymous social messaging app for the lottery. The app brings the lottery community together on Android and iOS mobile devices. Users can post, comment, and like or dislike other posts and discover what other like-minded lottery players are saying about lottery games. Lotto Babble is not affiliated with the various state lotteries and does not purport to own the rights to any of the game names mentioned on the app when users post. For more information on the lottery, please visit your state lottery website.