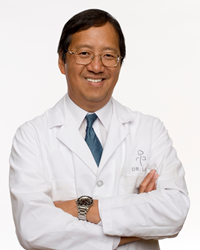 Edmonds, WA (PRWEB) January 27, 2015
Dr. Lau will be speaking on the topic of "Applying anatomical and physiological considerations to optimize sexual function in vaginal cosmetic surgeries."
The vaginal area is richly supplied by nerves and consists of erectile tissues that contribute to the sexual response of women. While vaginal cosmetic surgery has a primary objective to improve the appearance of the area, it is of great importance to preserve the nerves and erectile tissues that are functional in sexual response.
With a thorough understanding of the anatomy and physiology of the vaginal structures, a cosmetic surgeon can employ proper plastic surgery techniques, leveraging the anatomical and physiological factors, not only to improve the aesthetic appearance of the vagina, but also optimize the sexual function of women.
Dr. Lau will also discuss with the surgeons some of the potential pitfalls that should be avoided while performing vaginal cosmetic surgery, such as labioplasty and vaginal rejuvenation.
Dr. Lau was trained in vaginal plastic and reconstructive surgery, under the tutorage of Professor C. Paul Hodgkinson, a recognized pioneer in the field. Further training in cosmetic surgery under Dr. Robert Alexander, a cosmetic surgeon pioneering fat stem cell transfer, has enabled Dr. Lau to further develop his expertise in vaginal cosmetic surgery, incorporating both pelvic and plastic surgery principles and experience.
Dr. Michael Lau is a Fellow of the American College of Surgeons and the American College of Obstetricians and Gynecologists. He practices at Radiant Rejuvenation and Cosmetic Surgery, located in a suburb of Seattle, USA, but receives patients coming from all around the world.
Radiant Rejuvenation & Cosmetic Surgery
425.712.7546
Edmonds, WA 98026
http://www.radiantrejuvenation.com
info(at)radiantrejuvenation(dot)com