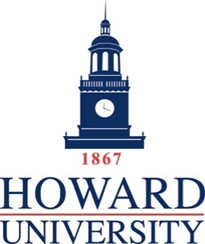 WASHINGTON, DC (PRWEB) January 22, 2015
Payday lending practices in four southern states worsen economic conditions in vulnerable communities and cause financial distress to the states that permit them, according to a new report by analysts at Howard University's Center on Race and Wealth.
While they generate hundreds of millions of dollars in economic activity, payday loans at the same time substantially depress economic activity, according to the report, The Economic Impact of Payday Lending in Economically Vulnerable Communities. The report's examination of payday loans in Alabama, Florida, Louisiana and Mississippi found that the net economic impact of the loans was negative in Florida, Alabama and Louisiana, but was slightly positive in Mississippi.
The industry targets mostly low- and moderate-income residents, many of whom live in economically vulnerable areas. In exchange for short-term convenience, borrowers are charged high fees and triple-digit interest rates.
While noting that "payday lending is an ongoing way of life in many states," the study found that many criticisms of payday lending practices are warranted, and that while some states have introduced new laws to curtail the predatory practices of payday lenders, "much more needs to be done to protect vulnerable consumers from these harmful business practices."
Study authors Haydar Kurban, Ph.D., an associate professor in the Department of Economics, and Adji Fatou Diagne and Charlotte Otabor added, "Since our findings demonstrate that payday lenders strip money from their customers and the reduced spending on other goods and services strip the economy of potential gains, it is in the best interest of the entire state for the government to take action to limit these predatory practices and at the same time educate the public about the dangers of payday loans."
To view the full report, visit http://www.coas.howard.edu/centeronraceandwealth.
The research was supported by the Ford Foundation's Financial Assets Unit.