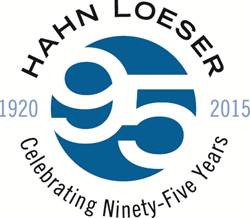 (PRWEB UK) 22 January 2015
Alliott Group Member Hahn Loeser & Parks LLP is pleased to announce that Justin M. Croniser, Michael B. Pascoe and Daniel J. Smola have been elected to the firm's partnership.
Cleveland Office:
Mr. Croniser focuses his legal practice in the area of complex commercial litigation. He represents numerous corporations in commercial and class action litigation, both in state and federal trial courts. Among his litigation work, Mr. Croniser has tried matters involving a wide variety of legal issues, such as contracts, business torts, insurance bad faith, product liability, tort claims and compliance with government regulations. Mr. Croniser also has considerable experience in reviewing banks' underwriting practices and procedures, as well as evaluating claims made under closing protection letters. Prior to joining Hahn Loeser, Mr. Croniser served as a police officer and public information officer with the Gallatin, Tennessee Police Department. He received his J.D. from Vanderbilt University Law School in 2005, and his B.A. in political science, magna cum laude with College and Departmental Honors, from the University of Toledo in 1997.
Mr. Pascoe focuses his legal practice in the area of litigation, and has experience in a broad scope of commercial litigation matters, representing both individuals and corporations in state and federal court. His representative experience includes breach of contract claims, commercial warranty disputes, negligence claims, business tort claims and fiduciary litigation. Mr. Pascoe has considerable experience defending higher education institutions against breach of contract, tort and discrimination claims. Mr. Pascoe's background as a computer programmer and IT systems administrator has helped him to litigate complex technical matters and represent designers of electrical test equipment in all aspects of their business. He received his J.D., magna cum laude and Order of the Coif, from Case Western Reserve University School of Law in 2006, and his B.A. in computer science from Wittenberg University in 2000.
Akron Office:
Mr. Smola focuses his legal practice in the area of intellectual property, and specializes in patent preparation and prosecution of United States and international utility and design applications, with patent drafting experience in a variety of industries, including: plastics, tire, marine, commercial flooring, medical device, professional tool, household product and fiber reinforcement composites, among others. He also has extensive trademark experience including U.S. and international trademark prosecution, performing clearance searches for trademarks, rendering of legal opinions relating to trademark registrability and infringement, challenging and defending trademarks in opposition and cancellation proceedings, and drafting trademark co-existence and settlement agreements. Mr. Smola is responsible for overseeing the management of clients' intellectual property portfolios, the development and the implementation of IP strategies and conducting IP due diligence for mergers and acquisitions. He received his J.D. from the University of Akron School of Law in 2004, and his B.S. in mechanical engineering from the University of Dayton in 2000.
About Hahn Loeser
This year marks the 95th anniversary of Hahn Loeser & Parks LLP. Established in 1920, Hahn Loeser is a full-service law firm of more than 130 attorneys with offices in Cleveland, Columbus, and Akron, Ohio; Naples and Fort Myers, Florida; Indianapolis, Indiana; and San Diego, California. More information on the firm, and our 95th anniversary, can be found at http://www.hahnlaw.com.