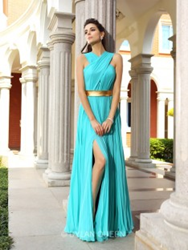 (PRWEB) January 24, 2015
Recently, Dylan Queen, a well-known dress brand in women's dresses, has excitedly released its collection of chic prom dresses and launched a prom dress promotion; the aim of this promotion is to expand its USA market share.
According to a senior spokesman of the company, the promotion is valid until Feb. 22, 2015. Dylan Queen also develops its website into 11 languages: English, French, German, Dutch and many more. For example, the French customers can click here: http://fr.dylanqueen.com/.
The prom outfits in this new collection come in several different colors, lengths, and styles: A-line strapless, empire strapless chiffon, one shoulder, floor-length, V-neck beading, beading, sleeveless, elastic, woven, satin dresses and so forth. Each of them is true to its traditional style, and available in all sizes. Women of any shape can find their dream dresses at DylanQueen.com.
"Dylan Queen is a trusted leader that consistently delivers results and many designers are thrilled to have it lead the fashion trends into the future. Dylan Queen's goal of operational excellence is giving back to the worldwide customers it serves," said a famous designer.
Dylan Queen never compromises on quality and insists on offering chic designs at the lowest possible rates for customers worldwide. As a world-leading company, Dylan Queen has always been ready to help ladies save money on their outfits. Various types of dresses are provided at its online store, including formal dresses, prom dresses, wedding dresses, bridesmaid dresses and so on.
About Dylan Queen
Dylan Queen is a reliable dress company. At its one-stop website, it offers a wide variety of chic dresses, including prom dresses, evening dresses, bridesmaid dresses, formal dresses, etc. Its aim is to provide worldwide customers with fashionable gowns at acceptable prices. It frequently updates its website with new assortments.
For more details on the company and its products, please visit http://www.facebook.com/iDylanQueen or http://www.dylanqueen.com/long-prom-dresses/.