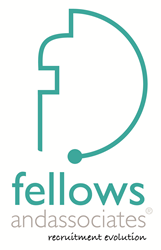 the market as a whole is no longer just picking up but is almost back to prerecession levels
(PRWEB) January 26, 2015
Intellectual property specialist recruiter Fellows and Associates have reported an increase in active instructions over the course of its current financial year (which runs from April 2014 until March 2015). "To be clear this is an increase instructions in general, rather than an increase in jobs we have filled. Whilst we achieve a solid percentage in relation to filling, 'no win, no fee' positions and a 100% record on retained business we have noticed an overall increase in active instructions whether we ultimately fill the position or one of our competitors does" reports Pete Fellows, the company's Managing Director.
"What is also interesting," reports Pete, "is that with the exception of biotechnology which remains slow, vacancies have appeared across a range of technical disciplines". Fellows and Associates also reports that their efforts to diversify their business have been successful in the last year, "in addition to our core business of recruiting attorneys we have also been working with service providers on sales and commercial roles within the broader IP sector and we are working across more international markets than ever before," says Phillipa Field, Consultant.
This increase is coming from both an existing client base as well as a significant number of new clients. Fellows and Associates credit this to gaining a reputation for delivering exceptional service and advice to client and candidate alike, as well as their unique print advertising campaigns. "More often than not new clients will introduce themselves by stating they were referred by a mutual acquaintance, which is extremely satisfying to know" comments Pete Fellows. He goes on to say "This increase tells us two things: first, the market as a whole is no longer just picking up but is almost back to prerecession levels which can only be good news for everyone; and second that we are making progress with raising our brand profile."
The company has also continued with some of its support projects to the IP community such as their highly regarded salary survey which is compiled from responses directly by attorneys working in the profession instead of a summary response from firms. "The collection of data is gathering momentum, but as always, the more responses the better. If you haven't completed the survey yet, there is still time," says Michele Fellows, Director and coordinator of the project. The survey, which can be found at http://www.fellowssurvey.com, provides a further reference point for attorneys looking to understand their value in what is becoming an increasingly competitive marketplace.
About Fellows and Associates
Fellows and Associates recruit Patent Attorneys, Trade Mark Attorneys, IP Lawyers and other Intellectual Property professionals worldwide. The firm offers a diverse range of recruitment services including search, advertised selection and managed campaigns. Fellows and Associates' management consultancy division offers targeted strategic advice to firms within the Intellectual Property sector worldwide. See http://www.fellowsandassociates.com for more, phone +44 207 903 5019 or email contact(at)fellowsandassociates(dot)com.