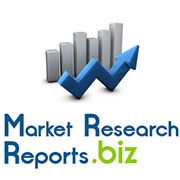 Albany, NY (PRWEB) January 28, 2015
This market research report on the China Liquid Milk market offers a detailed overview of the structure and market dynamics of this industry. The report also provides a detailed summary of this market in terms of segmentation, application, industry chain structure, and growth trends. The introductory part of the research study provides a detailed description of the China market, industry chain analysis, process of auto dismantling, and various industry barriers within this market. The report also attempts to provide a market forecast using proven industry standard methods that utilize all current and historical data.
View Full Report at http://www.marketresearchreports.biz/analysis/236655
The dairy product industry of China grew at 12.3% Compound Annual Growth Rate during 2004 to 2013. Liquid milk industry represents the Chinese dairy products market whose output have reached 23.36 million tons while retail sales have reached USD 24.20 billion in 2013 holding around 86.6% of dairy product industry of China. It is anticipated that liquid milk output will touch 35.46 million tons and retail sales Expected to reach USD 35.42 billion by 2017.
In 2013 the high-end liquid milk of China drove retail sales of US$6.9 billion growing 25.4% per year and holding 28.9% of the total China liquid milk industry. In 2017 the high-end liquid milk retail sales will reach US$11.36 billion which is equivalent to 32.1% of the total China liquid milk industry.
China liquid milk industry has created an oligopolistic model, in which Yili and Mengniu dominate almost half of the liquid milk market of China. In 2013 Yili and Mengniu held their respective share of 24.7% and 25.2% in the liquid milk industry followed by the Bright Dairy & Food which is ranked third with 7.7%. However Royal Dairy, Yantang Dairy, China Shengmu and Modern Farming attained less than 1% of the total liquid milk industry of China. The local Chinese dairy products enterprises are trying to work together with counterparts overseas to resolve milk sourcing problems.
Download Detail Report With Complete TOC at http://www.marketresearchreports.biz/sample/sample/236655
In 2013 the biggest dairy producer of Italy, Sterilgarda Alimenti entered into a strategic partnership with Yili. Under the agreement, Sterilgarda Alimenti manufactures UHT dairy products for Yili to assist it in expanding the high-end product lines. In April 2014 Bright Dairy & Food signed a processing agreement with Pactum Australia in which it is stated that Pactum should process UHT milk for Bright Dairy & Food.
As the demand for Chinese liquid milk is soaring up some multinational liquid milk enterprises have also entered the Chinese market. In August 2013 the dairy giant of New Zealand, Fonterra, released 'Anchor' UHT milk in Chinese dairy products market. In November 2013 Meiji Dairies of Japan unveiled yogurt products and pasteurized milk in China. In February 2014, the Italian biggie, Centrale Latte Torino launched soy-based beverage and UHT milk products in China.
Explore All Published Reports By Research in China at http://www.marketresearchreports.biz/publisher/67
The research report analyzes each and every aspect of Chinese liquid milk industry minutely and presents detailed information about the market that helps the players and the stakeholders to understand the market better and make correct decisions.
About MarketResearchReports.biz
Marketresearchreports.biz ( http://www.marketresearchreports.biz ) is the most comprehensive collection of market research reports, supporting clients' market intelligence needs with over 100,000 market research reports, company profiles, data books, and regional market profits in its repository. We also offer consulting support for custom market research needs.
Our document database is updated by the hour, which means that our customers always have access to fresh data spanning over 300 industries. From Fortune 500 companies to SMEs, Marketresearchreports.biz has built a veritable reputation for fulfilling the most exacting market research needs.
Contact:
State Tower
90 State Street,
Suite 700, Albany
NY 12207, United States
Toll Free: 866-997-4948
Email: sales(at)marketresearchreports(dot)biz