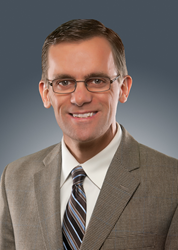 Allsup SSDI experts can help you truly understand what is necessary for you to receive Social Security disability benefits and how to provide well-documented evidence for your case. – Mike Stein, Allsup
Belleville, IL (PRWEB) January 23, 2015
Allsup, the nation's premier disability representation company, today issued its 10 tips to help Americans with disabilities break through the backlog of more than 1 million disability claims awaiting a hearing with the Social Security Administration (SSA). Allsup has helped nearly 250,000 people with disabilities receive their Social Security Disability Insurance (SSDI) benefits.
"The number of people waiting for a disability hearing continues its upward climb with 1,010,729 claims now pending for first quarter of fiscal year 2015," said Mike Stein, assistant vice president of claims at Allsup. "Unfortunately, this means disability claimants are waiting longer to have their hearings scheduled. The national average wait is now 439 days, which means that some claimants are waiting much longer."
For example, the average wait times in Florida hearing offices included 672 days in Fort Myers and 625 days in Miami, according to SSA data reported through Dec. 26. Other examples of lengthy waits include 581 days in Brooklyn and 550 days in Buffalo, New York, and 553 days in Greensboro and 546 days in Fayetteville, North Carolina.
"Individuals with severe disabilities who paid into SSDI benefits during their working years are having to endure significant hardships while they wait," Stein said. "Many people are struggling to pay for housing, food and other expenses because the delays have grown so long."
Top 10 SSDI Tips From Allsup
Allsup provides the following 10 tips to help people with severe disabilities who apply for SSDI benefits.
1. Determine eligibility. Claimants must have been disabled before reaching full retirement age (65-67) and meet the Social Security Administration's definition of disabled. The criteria are stringent and the impairment must be severe and expected to result in death or last for a year or longer. Individuals also must have worked and paid into the program for five of the last 10 years. Click here for a free SSDI eligibility evaluation.
2. File immediately. The initial claim may take three to six months for review. But if the initial claim is denied, the wait for an appeals hearing is 439 days, up 86 days compared to 353 days in 2012. "Realizing it may take you a year or more to have a hearing, you can't afford to delay your application for SSDI benefits," Stein said.
3. Obtain a doctor's agreement. Written medical confirmation from a physician is important to claimants when they apply for SSDI benefits. Not having a doctor's agreement when filing could delay an SSDI claim or worse, leave it open to denial, according to Allsup.
4. Get help. Applying for Social Security disability benefits is a complicated process similar to preparing a difficult income tax return. Allsup urges applicants to seek help earlier to avoid mistakes and receive benefits with their initial applications, thus avoiding appeals and the long waits.
5. Prepare accurate medical records. The SSA disability determination process is based on review of medical evidence, and a comprehensive factual record is required to convince the government to provide SSDI benefits.
6. Establish work history. SSDI applicants will need to compile records of dates and tenure of previous employment. One requirement for eligibility is to be insured for benefits, meaning someone must have worked for five of the previous 10 years.
7. Meet the SSA's deadlines. If SSDI benefits are denied, claimants have only 60 days to file an appeal. If the deadline is missed, the SSDI process starts over from the beginning, delaying benefits once again.
8. Review finances and try to reduce spending. Many SSDI claimants anticipate receiving disability benefits with their initial application. But the SSA's disability process is very stringent and only 3 in 10 applicants, on average, are awarded with the initial claim. Long waits through the appeals process means many people lose their savings, cars and sometimes their homes. Click here for more about finances, SSDI and living with a disability.
9. Continue health insurance coverage. Receiving ongoing medical treatment and related medical records is key to proving a disability. Claimants may be tempted to drop healthcare premiums to save on expenses, but this can harm their claim. Click here to reach an Allsup specialist who assists SSDI claimants with an evaluation of their SSDI eligibility and options for continuing healthcare coverage.
10. Don't give up. Allsup has helped thousands of people with proven disabilities to receive their SSDI benefits after lengthy waits during the disability appeals process.
The SSA has reported declining award rates over the past five years, which makes it even more difficult for people with severe disabilities to receive their SSDI benefits.
"It's critical to talk with a disability representative like Allsup to review your eligibility and assist with your SSDI claim for benefits," Stein said. "Allsup SSDI experts can help you truly understand what is necessary for you to receive Social Security disability benefits and how to provide well-documented evidence for your case."
Find more information about choosing an SSDI representative on the Allsup website, Allsup.com.
For questions about eligibility for SSDI benefits, contact an Allsup SSDI specialist for a free evaluation at (800) 678-3276.
ABOUT ALLSUP
Allsup is a nationwide provider of Social Security disability, veterans disability appeal and Medicare services for individuals, employers and insurance carriers. Allsup professionals deliver specialized services supporting people with disabilities and seniors so they may lead lives that are as financially secure and as healthy as possible. Founded in 1984, the company is based in Belleville, Illinois, near St. Louis. For more information, go to Allsup.com or visit Allsup at Facebook.com/Allsupinc.