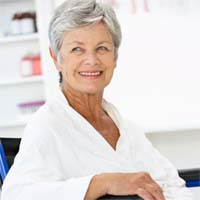 VMAT appears to be relatively safe... because of the low pulmonary dose
Raleigh, NC (PRWEB) January 24, 2015
Japanese cancer researchers say targeted VMAT treatment in patients who have had mesothelioma surgery may result in lower radiation doses and fewer side effects than other treatments. Surviving Mesothelioma has just posted an article on the new research on it's website. Click here to read it now.
Radiation oncologists with Japan's Hiroshima University analyzed the cases of 15 mesothelioma patients treated with VMAT after lung-removing surgery.
Lead researcher Dr. Tomoki Kimura writes, "VMAT appears to be relatively safe for patients with MPM after EPP because of the low pulmonary dose."
The report, published in the Journal of Radiation Research, showed that more than half of VMAT patients experienced no growth of their mesothelioma tumors during the year of follow-up and no one died because of the treatment.
"Although we know that targeted radiotherapy can improve outcomes for mesothelioma patients, side effects can be significant and debilitating," says Surviving Mesothelioma's Managing Editor, Alex Strauss. "This study suggests that, at least for some of these patients, VMAT may be a better option."
For details of the new study, including which mesothelioma patients may be the best candidates for VMAT, see Targeted Radiotherapy Technique May Beat IMRT for Some Mesothelioma Patients now available on the Surviving Mesothelioma website.
Kimura, Tomoki et al, "Clinical experience of volumetric modulated arc therapy for malignant pleural mesothelioma after extrapleural pneumonectomy", January 18, 2015, Epub ahead of print, jrr.oxfordjournals.org/content/early/2015/01/18/jrr.rru102.short?rss=1
For nearly ten years, Surviving Mesothelioma has brought readers the most important and ground-breaking news on the causes, diagnosis and treatment of mesothelioma. All Surviving Mesothelioma news is gathered and reported directly from the peer-reviewed medical literature. Written for patients and their loved ones, Surviving Mesothelioma news helps families make more informed decisions.