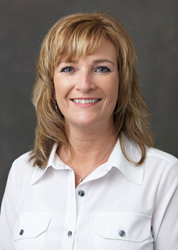 "She is committed to Maryville' s focus on innovation and academic rigor as we move into our new strategic plan."
St. Louis, MO (PRWEB) January 22, 2015
Griswold steps into her new leadership role on June 1, following the retirement of John Lewington, PhD, interim dean.
"We are delighted to have a person as experienced and talented as Melissa on our faculty and now as our new dean," says Mary Ellen Finch, PhD, vice president for Academic Affairs. "She is committed to Maryville' s focus on innovation and academic rigor as we move into our new strategic plan."
Griswold joined Maryville in 2012 and was tasked with launching the financial services major, a program unique to the St. Louis region. The successful program was designed in response to local financial services providers actively seeking graduates with a strong blend of financial services and marketing skills.
"The John E. Simon School of Business has enormous potential for growth, both at the undergraduate and graduate levels," Griswold said. "I'm committed to augmenting our existing programs with new and dynamic areas of study to help meet the career aspirations of our students and the current and future needs of their employers."
Prior to joining Maryville, Griswold spent 14 years at Quincy University in Quincy, Ill., where she served as associate professor of finance and as the dean of the School of Business for five years. Prior to her tenure at Quincy, Griswold served as a community college dean and administrator for the University of Illinois Cooperative Extension Service.
Griswold earned her doctorate in finance from the University of Nebraska-Lincoln and her MBA and bachelor's degree in business finance from Western Illinois University.
The John E. Simon School of Business has a long history of excellence in education. Through high quality academics and real-world experiences both in and out of the classroom, graduates become dynamic leaders, executives, managers and entrepreneurs.