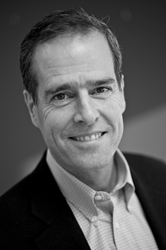 Chicago, IL (PRWEB) January 22, 2015
Leo Sheridan, Founder and Chief Executive Officer of the Advanced Group, a Chicagoland diversified professional staffing, consulting, and outsourcing organization, was recently elected to the American Staffing Association (ASA) board of directors. ASA is the national trade association representing the $122-billion U.S. staffing, recruiting, and workforce solutions industry.
Mr. Sheridan's company, the Advanced Group, was founded in 1988. For over 25 years, the Advanced Group has provided exceptional clinical research and human capital solutions that have helped their clients achieve greater success. The Advanced Group includes Advanced Resources, Advanced Clinical, the WunderLand Group, and TriWorth.
Mr. Sheridan has also provided leadership to a variety of professional organizations, including the National Association of Computer Consulting Businesses and Young Presidents' Organization. He has served as a board member and two-term president for the Illinois Search and Staffing Association. Finally, Mr. Sheridan is a Trustee for Robert Morris University. Mr. Sheridan graduated from St. Michael's College in Burlington, Vermont. He currently resides in the Chicagoland area with his family.
About the American Staffing Association
The American Staffing Association is the voice of the U.S. staffing, recruiting, and workforce solutions industry. ASA and its affiliated chapters advance the interests of the industry across all sectors through advocacy, research, education, and the promotion of high standards of legal, ethical, and professional practices. For more information about ASA, visit americanstaffing.net.
About the Advanced Group
The Advanced Group provides expertise in talent acquisition and management, consulting, outsourcing and professional services. Founded in 1988, our businesses include Advanced Clinical, Advanced Resources, TriWorth, and the WunderLand Group. Awards that we have won include "Best Places to Work in Illinois," "Top Workplaces" "Best of Staffing," "Best and Brightest Companies to Work For," and "Staffing Voice." To learn more, visit http://www.advancedgroup.com.