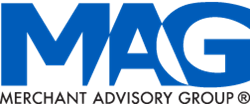 Minneapolis, MN (PRWEB) January 22, 2015
Today, the Merchant Advisory Group released a white paper titled "Volume and Cost Trends in the Debit Industry." The paper highlights the growth of debit card usage in the United States, reviews historical costs of debit interchange and other transaction costs borne by market stakeholders, and compares the debit industry to similar business sectors where technology improvements and increased volume resulted in economies of scale. Additionally, the paper reviews debit cost inputs provided by covered issuers to the Federal Reserve as part of the survey process for the Federal Reserve's management of rules surrounding 'reasonable and proportional' standards on debit card fees.
The most striking finding in the report is that in those issuer-provided surveys to the Federal Reserve it is clear that debit costs have decreased substantially over the past five years, yet there have been no coinciding changes to existing debit fee regulations. According to the survey data, mean issuer costs have decreased from 7.6¢ per transaction to 4.4¢ per transaction - a 42% reduction. Yet, merchants, and ultimately consumers, continue to bear unreasonable and inflated costs associated with debit card acceptance despite this trend in cost reduction, as well as the will of the United States Congress to ensure such fees are reasonable and proportional.
Click here for the full release.
Click here for the full report.
Earlier this week, the Supreme Court decided not to take up a merchant-filed appeal challenging the Federal Reserve's 2011 rule-making on "reasonable and proportional" debit card fees.