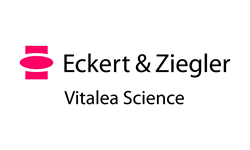 Davis, California (PRWEB) January 22, 2015
Eckert & Ziegler Vitalea Science (EZVS), a leading provider of Accelerator Mass Spectrometry (AMS) services to the pharmaceutical and biotech industry, has announced that Dr. Mark Seymour PhD has joined the company in the position of Director of Science & Technology.
"Mark brings over 30 years of broad and valuable experience in drug metabolism and bioanalysis to EZVS in both pharma and biotech settings. He brings key experience spanning many therapeutic areas, as well as in small molecules and biologics. Key to Mark's contribution will be his most recent experience having acted in a similar capacity in the AMS field. His significant understanding of drug development and his direct and recent experience in the industry adds a tremendous resource that we will be able to offer to our current and prospective client base", said Paul Steinberg, President of EZVS.
"Mark has unique experience and expertise in the field of biomedical Accelerator Mass Spectrometry (AMS) analysis, including human Phase 0 microdosing and enhanced Phase I studies using 14C microtracers, as a means of providing human pharmacokinetic and metabolism data at the earliest possible juncture during drug development. Mark will be instrumental in developing the methods, systems and processes necessary to conduct regulatory bioanalytical assays using LC+AMS, and in designing and running AMS-enabled clinical studies," Steinberg continued.
Trained as a biochemist at University College Cardiff, United Kingdom, Mark obtained his PhD in comparative drug metabolism from the University of London in 1988. He subsequently spent 12 years in the R&D Department at the Horseracing Forensic Laboratory, conducting in vivo metabolism studies on compounds potentially used for doping racehorses, and developing analytical methods (GC- and LC-MS) to detect their use.
In 1999, he joined the Drug Metabolism Department at Covance, Harrogate UK, as a senior scientist, where he was involved in running and interpreting regulatory pre-clinical and clinical A(D)ME studies, principally for clients in the pharmaceutical industry in the US, Europe and Japan. In 2007, he moved to one of the leading providers of AMS services to the pharmaceutical industry, where he remained in a senior scientific leadership role until January 2015, at which time he accepted the role of Director of Science & Technology at Eckert & Ziegler Vitalea Science.
Throughout his career, Mark's research interests have focused on novel analytical methodologies for drugs and their metabolites, including immunoaffinity chromatography; direct coupling of gas and liquid chromatography; the use of 13C:12C ratios to detect abuse of endogenous steroids in equine sport; and, most recently, accelerator mass spectrometry as an ultra-sensitive, enabling technique in biomedical research.
"I am thrilled to be joining the team at EZVS at such an exciting time in the company's evolution. With the backing of the parent company Eckert & Ziegler, I believe Vitalea Science is in a leading position and poised to take advantage of the growing adoption of AMS technology by the pharmaceutical industry as it faces the challenges of developing innovative development strategies for new drug development." said Dr. Seymour.
----------------
About Accelerator Mass Spectrometry:
AMS is an ultrasensitive radiocarbon detection platform that complements other tools available to the pharmaceutical scientist. "Atom counting" sensitivity enable new avenues of clinical drug development in ways that were not previously possible. Microdosing allows the behavior of any drug to be studied with almost no risk of side effects. The company uses the BioMICADAS™ AMS device, the only instrument purpose-built to address the specific needs of the pharmaceutical industry.
About Eckert & Ziegler Vitalea Science:
EZVS is an integrated provider of isotopes and isotope measurement and calibration services with the Davis, California facility dedicated to GLP level bioanalysis. Founded in 2003, by researchers from the University of California, EZVS is the first U.S.-based bioanalytical contract research organization dedicated to providing services for exploring the pharmacokinetics and metabolism of drug candidates directly in humans and non-clinical species using AMS, both prior to and as part of phase I clinical trials. In 2013, Vitalea Science was acquired by Eckert & Ziegler, Berlin headquartered world leader in the radio isotope manufacture and distribution.
For further information, please contact:
Eckert & Ziegler Vitalea Science
2121 Second St. Suite B101
Davis, CA 95618
T: +1.530.341.0200
F: +1.530.341.0299
http://www.vitaleascience.com