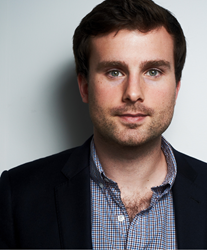 At 28 years old, Barba is the youngest honoree on this year's list.
Boston, MA (PRWEB) January 22, 2015
Placester, a leading real estate website and advertising platform, is pleased to announce that CEO and co-founder Matt Barba has been ranked 165th on the annual Swanepoel POWER 200 (SP200) list of the top 200 real estate industry leaders in North America. The SP200 lists the most powerful players in residential real estate across five categories, including technology, where Barba ranks number 19. At 28 years old, Barba is the youngest honoree on this year's list.
Now in its second year, the SP200 is a leading measure of the most powerful executives and influencers responsible for moving the real estate industry forward. Drawn from over 1,000 candidates, SP200 honorees are determined by several factors, including personal influence, office, fundraising efforts, and industry-wide significance of their companies and organizations. Full rankings can be viewed at http://www.sp200.com.
Matt Barba's honor follows a year of unprecedented growth for Placester that included a nationwide deal with the Hearst Corporation to power the real estate sections of some of the largest local newspapers in the United States, including the Houston Chronicle and the San Francisco Chronicle. Placester also released a totally redesigned version of its website platform for real estate professionals in September, streamlining the process of setting up a real estate site and reducing its prices by over 80 percent.
Finally, in November, Placester announced a historic partnership with the NATIONAL ASSOCIATION OF REALTORS®. As a member of NAR's REALTOR Benefits® Program, Placester will offer REALTORS® access to its platform and products, along with a special co-branded interface and exclusive website designs, all for just $5 per month. Together with Placester's new interface, the partnership will enable NAR's membership of over 1 million REALTORS® to easily create their own online presence in minutes.
"I feel truly honored to be recognized by the Swanepoel Power 200, and grateful to work with such an incredible team at Placester," says Matt Barba. "We look forward to furthering our success in 2015 as we continue our mission to give every real estate professional the marketing tools they need to succeed online."
About Placester
Placester is a real estate website and marketing platform that helps real estate professionals grow their businesses online. Through data partnerships with MLSs representing 95% of agents in the United States, Placester provides cost-effective real estate websites with IDX search, modern design, and advanced lead capture.
In addition to offering websites for agents and brokers, Placester also provides websites and search technology for local media companies and publishers, including Hearst Corporation's nationwide network of daily and weekly newspapers.
Finally, Placester connects real estate professionals and media outlets to create an advertising marketplace for real estate, allowing agents and brokers to easily purchase and place digital ads with a variety of local and national publishers.
Placester was founded in 2010 by Matt Barba and Frederick Townes. The company has raised nearly $10 million in funding to date, and is backed by leading investors, including Romulus Capital and Techstars.
For more information, please visit: https://placester.com/
Contact: press(at)placester(dot)com