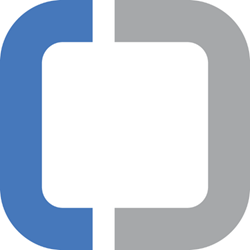 We work very closely with our clients and partners, and their feedback is what helps us to continuously enhance our best-in-class call center solution
Toronto, ON (PRWEB) January 26, 2015
OneConnect, Canada's leading telecommunications provider, is pleased to announce new features and updates for their Hosted Call Center solution. The latest update offers enhanced usability, improves overall efficiency and scalability. The new update includes: addition of Report Scheduler and a new version of the Call Center Agent software (CCA).
"Innovation and process improvement is at the core of OneConnect's DNA, and we show our commitment by continually improving and enhancing our Hosted Call Center solution", said Gianni Creta, VP Business and Hospitality, OneConnect. "I am excited about the new CCA updates as it will significantly enhance overall experience for our clients and partners."
The new version of CCA includes various performance enhancements as well as new features that will improve overall operational efficiency of the users. New updates of CCA include:

Enhanced Navigation: Users will be able to move back to the login page without restarting the program. This will ensure that users are logged out completely from the software, increasing reporting accuracy.
Improved Search: Search parameters have been updated resulting in faster and more accurate results. Users will now be able to find information quickly resulting in increased productivity.
Performance Improvement: Several back-end changes have been implemented resulting in making the CCA more responsive. Users will have a much more robust and responsive software that will provide them with an enhanced user experience to help them provide consistent and great customer service.
OneConnect is also introducing a new feature called "Report Scheduler". The Report Scheduler will allow users to schedule specific reports at desired dates/times. Report Scheduler can send reports to multiple users and reports can be generated in various different formats. "Report Scheduler was developed as direct result of feedback from our clients and customers", said Nick Pinto, Manager of Product Development, OneConnect. "We work very closely with our clients and partners, and their feedback is what helps us to continuously enhance our best-in-class call center solution."
This update is a part of the value OneConnect offers through a subscription to their Hosted Call Center solution. OneConnect's goal is to offer a tailored solution to its clients and partners that is continually upgraded with most advanced features and functionality.
To learn more, visit: http://www.oneconnect.ca/call-center
About OneConnect:
OneConnect is Canada's largest independent business telecommunications provider. Founded in 2003, OneConnect brings new communications technologies to small and medium sized Canadian businesses.
Over the last decade, they have added well-known Canadian brands including Yak for Business and Canopco to their product offering. OneConnect has become known as Canada's premiere hosted VoIP company as well as a boutique, nimble provider of integrated voice, network, collaboration and cloud services. They service over 5,000 businesses across Canada and have customized solutions for a number of key industries including hospitality, retail and franchise, security, real estate and medical.
OneConnect differentiates itself from the large carriers in Canada through exceptional customer service and attention to businesses that are neglected by the "Big Guys". OneConnect is proudly Canadian controlled and part of Globalive Communications.