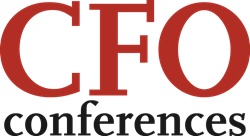 This summit is moving past an exploration of how the CFO role has evolved, delving into the challenges of the modern CFO and the opportunities they have lead to in the American economic recovery
FL (PRWEB) February 06, 2015
Big Data, trade management, corporate strategy and acquisition integration were once considered outside the remit of the CFO. Now, regardless of company size or industry, CFOs are expected to adopt a hands on approach to all these areas. Their leadership, analysis and rigorous approach to financial management is important in driving the performance of all these disciplines, and the entire enterprise.
The CFO Rising East Summit will take place on March 11 & 12 in Miami. Over the two days, the summit will be split into three tracks - CFO Innovation, Corporate Finance Technology and Compliance & Risk. Attendees will be able to engage with over 30 industry presentations, and the summit will also host focused workshops and interactive panel sessions. There are also structured networking sessions, and with ieOnDemand any content you miss or want to review is available at your fingertips.
This year's event has a diverse and high-calibre line-up of keynote speakers who will address all the challenges facing a modern CFO. The CFO Innovation track includes finance leaders from UPS, Swarovski, Daiichi-Sankyo, Sysco, and Dow Chemical. The Corporate Finance Tech track will feature a finance transformation presentation from Stanley Black & Decker and a presentation on the technological developments that are driving the New York Jets. And last but not least, the Compliance & Risk track will explore case studies on past mergers & acquisitions which have ended in disaster from Sikich Investment Banking, and a panel session based on optimizing tax spend whilst keeping complicit with international regulations.
'The three presentations that strike me are delivered by Walmart, Sears & Sprint' says Daniel Miller, Head of CFO Conferences. Walmart will demonstrate how key performance indicators differ across their product lines, Sears will demonstrate how they are integrating data science into their finance function, and leveraging big data to drive decision making. Sprint will showcase the impact their finance academy is having on training future leaders. We are also very pleased to announce that topical issues such as cyber security and sustainability will also be covered. 'I am very proud of the range of industries that are being represented, and the scope of companies attending. As well as speakers from industry heavy weights such as Walmart, Sears and UPS. We also have innovative financial leaders from start ups such as GoGo Air and Quantcast, who are disrupting the travel and marketing industries.'
For a complete list of speakers, agenda and registration details for the CFO Rising East Summit, please visit: http://theinnovationenterprise.com/summits/the-annual-cfo-rising-east-miami-2015
About CFO Publishing: CFO Publishing LLC, a portfolio company of Seguin Partners, is the leading business-to-business media brand focused on the information needs of senior finance executives. Delivering content through multiple channels including online, digital, mobile, and print, the business consists of CFO magazine, CFO.com, CFO Research Services, CFO Learning and CFO Conferences. CFO's award-winning editorial content and loyal, influential audience make it a valued resource for its readers as well as an effective marketing partner for a wide range of blue-chip companies. CFO has long-standing relationships with nearly a million finance executives.