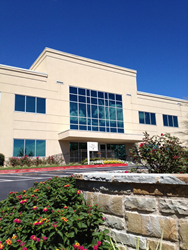 "We want to offer more convenience to our expanding patient base."
Atlanta, Georgia (PRWEB) January 23, 2015
Atlanta's oldest and most prestigious orthopaedic group continues to expand its services in the metro area by adding a ninth comprehensive clinic location, a sixth Physical Therapy location and plans to open additional offices in the near future. The newest clinic is located at 120 Stone Bridge Parkway in Woodstock, and, like the other eight Peachtree Orthopaedic Clinic locations, will provide superior orthopaedic services for communities in Cherokee, Cobb, North Fulton and Bartow counties.
Conveniently located near the Towne Lake Parkway exit off Interstate 575, the Woodstock office opened in October of 2014. POC's newest Physical Therapy office is located at 105 Smokehill Lane in Woodstock, near the intersection of Hames Road and Highway 92. Additionally, all of POC's Physical Therapy offices are offering extended hours and are open until 7pm.
"We continue to receive an overwhelming number of requests by patients to expand our services, so after the successful opening of our Cumming office in 2013, we looked West toward Canton and Woodstock," said Mike Butler, CEO of POC. "With Atlanta traffic what it is, we want to offer more convenience to our expanding patient base." Butler said that additional clinics are planned for the near future with the goal being to ensure that the "quality care our patients have come to expect is provided both comprehensively and conveniently."
With expanded coverage comes the need for additional medical expertise.
Peachtree Orthopaedic Clinic's 60 plus year history is synonymous with "prestigious, top-of-their class, leaders" in orthopaedics. To be asked to join the team of physicians is a great honor and indicative of reaching the summit in one's medical career. "We look for physicians who are stellar. We don't settle for less because our patients deserve the very best," said Butler. "We are proud to have added Drs. Potts, Kingloff, Griffith and Thomas to our already extraordinary lineup of physicians."
Prior to joining POC, Dr. Christopher Potts completed his orthopaedic surgery residency at Campbell Clinic in Memphis, TN followed by a Sports Medicine fellowship at American Sports Medicine Institute in Birmingham, AL under the esteemed Dr. James Andrews. During his training, Dr. Potts served as a team physician for University of Alabama football/basketball/baseball, working closely with Coach Nick Saban. Dr. Potts specializes in arthroscopic and open surgery of the shoulder, elbow, hip, and knee as well as general orthopaedics, joint replacement, and trauma.
General non-operative orthopaedic care is provided by Dr. Daniel L. Kingloff, an experienced physician in orthopaedic-related treatment. Dr. Kingloff received his medical degree from the Medical College of Georgia. He completed his internship at the University of Kentucky Medical Center and his residency at the University of Alabama Medical Center. Dr. Kingloff is board certified by the American Board of Orthopaedic Surgery.
A native of Atlanta, Dr. Timothy Griffith joined Peachtree Orthopedic Clinic as a fellowship-trained sports medicine orthopedic surgeon. His practice focuses on the clinical and operative treatment of shoulder, knee, and elbow injuries and disorders. Dr. Griffith has extensive experience as a team physician on the recreational, high school, collegiate, and professional levels. During his fellowship, he served as a team physician for the New York Mets, including all major and minor league affiliate teams. He currently serves as the Atlanta affiliate team physician for the New York Mets.
Dr. Anil O. Thomas joined Peachtree Orthopaedic Clinic as a fellowship-trained total hip and knee replacement surgeon. His practice focuses on total knee and hip surgery, and his areas of special interest include hip and knee replacement, complex primary knee and hip replacement, minimally invasive hip and knee replacement, partial and total knee replacement and revision hip and knee replacement.
With continuous expansion and enhanced services on the horizon, Peachtree Orthopaedic Clinic foresees additional staff and Physicians needed sooner rather than later. "We are always looking for the best of the best," Butler said. "Six decades ago, our founders, Drs. Funk, Wells and Dimon made a promise to set the highest standard for leadership and excellence in orthopaedic medicine. We will continue to keep that promise."
About Peachtree Orthopaedic Clinic (POC)
Founded in 1953, Peachtree Orthopaedic Clinic (POC) is celebrating over 60 years of serving the orthopaedic needs of the Atlanta community. The practice includes 35 board-certified physicians with a wide range of subspecialty interests, and over 200 employees.
POC offers nine convenient locations throughout Atlanta, as well as six physical rehabilitation locations, two state-of-the-art surgical centers and an MRI facility.
As national leaders in the practice of sports medicine, POC physicians serve as team orthopaedists for the US Ski Team, Atlanta Braves, Atlanta Hawks, Georgia State University, the Gwinnett Braves and a variety of local high schools including Westminster, Lovett, Marist, Holy Innocents, Chamblee, Walton and North Atlanta High School. They also serve as advisors to the Atlanta Ballet.
The Peachtree Orthopaedic Clinic Foundation, the philanthropic entity for private fundraising initiatives, supports the clinic's long-standing humanitarian efforts in Haiti since 1957, POC physicians have donated time and supplies providing orthopaedic care to thousands of impoverished Haitians. The Georgia Shoulder and Elbow Foundation was formed in 2010 provide a forum for orthopaedic surgeons to discuss ideas and present scientific material related to the treatment of patients with shoulder and elbow disorders.
For more information, visit http://www.pocatlanta.com.