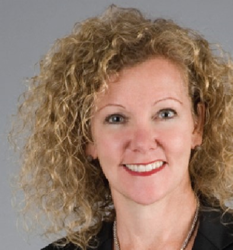 Every woman in a leadership position has traveled her own journey. For women in the STEM disciplines, that journey may feel more daunting. I will share what I have learned along the way to inspire others to lead and succeed."
Michigan (PRWEB) January 23, 2015
Inforum Michigan, a statewide professional organization focused on accelerating careers for women and boosting talent initiatives for companies, will celebrate 10 years in West Michigan with a special evening program featuring Audra Davies, Vice President, Health, Beauty and Home Product Development for Amway. The program will take place on January 28th, 5:00 to 7:30 p.m., at Thousand Oaks Country Club and will commence a yearlong celebration of special events, new initiatives and a look ahead to the next 10 years. A special media event will be hosted in February detailing the strategic plan and new program rollouts for 2015.
Event Details: Wednesday, January 28, 2015, 5:00 - 7:30 p.m. at Thousand Oaks Golf Club 4100 Thousand Oaks Drive NE Grand Rapids 49525
"We are thrilled to welcome Audra Davies to kick off our 10-year anniversary celebration in West Michigan," said Terry A. Barclay, president and CEO, Inforum and Inforum Center for Leadership. "Davies is an inspiring leader in the advancement of science, overseeing global product development for Amway for its Nutrition, Beauty and Home brands including the world's leading brand of dietary supplements – Nutrilite. Attendees will learn about Davies' own journey and the fascinating work she is leading on behalf of Amway to help people around the world live better lives as well as guiding research investments in the field of wellness."
A series of special events and activities will be held throughout 2015, with a media reception in February, which will culminate with a capstone event on November 10, 2015 featuring Susan Packard, co-founder of Scripps Networks Interactive whose media portfolio includes HGTV, Food Network, DIY Network, Cooking Channel, and the Travel Channel.
"Every woman in a leadership position has traveled her own journey," Davies said. "For women in the STEM disciplines, that journey may feel more daunting. I will share what I have learned along the way to inspire others to lead and succeed."
Inforum West Michigan's 10-Year Anniversary is made possible with the involvement and generous support of several local companies, including presenting sponsor Warner Norcross & Judd LLP.
"For a decade, Inforum and the West Michigan community have worked together to forge a future for women where talent meets opportunity at every level of leadership," said Melissa Collar, partner with Warner, Norcross & Judd LLP, one of the founding members of Inforum West Michigan, and now vice chair of Inforum's West Michigan Regional Council. "We are proud of Warner Norcross & Judd's longstanding support of Inforum in this region and across the state, and we look forward to celebrating this exciting milestone together."
Commemorative sponsors of Inforum West Michigan's 10-year anniversary include Comerica Bank, Steelcase, and West Michigan Woman Magazine. Supporting sponsors include AARP, Amway, and Wolverine Worldwide. Additional sponsors include Goodwill Industries of Greater Grand Rapids, Holistic Care Approach, NAI Wisinski of West Michigan, Philanthropia Partners, Stephanie McNamara for Carlisle, Symplicity Communications and 834 Design & Marketing.
Yearlong sponsorship opportunities are still available, for more information contact Catherine Rogg at crogg(at)inforummichigan(dot)org, 616.588.9403.
About Inforum
Founded in 1962, Inforum is the only professional organization in Michigan – and one of a few in the country – that combines strategic connections, proven professional development programs, a respected forum for new ideas, and original research to accelerate careers for women and boost talent initiatives for companies. Inforum Center for Leadership (ICL) is the 501(c)(3) nonprofit education and research arm of Inforum. ICL programs serve a broad range of women in different stages and types of careers – from nonprofit professionals, to emerging and rising corporate leaders, tech entrepreneurs, Veterans and corporate board leaders. Inforum Center for Leadership also conducts and publishes original research on women's leadership influence, including the Michigan Women's Leadership Index. Inforum has offices in Detroit and Grand Rapids with operations in Saginaw, Lansing and Kalamazoo. Visit inforummichigan.org
Audra Davies, Vice President, Health, Beauty and Home Product for Amway
In her role as vice president of product development, Audra Davies oversees the discovery, formulation and substantiation efforts for Amway nutrition, beauty, personal care and home care product development. Davies also leads R&D support efforts around the Nutrilite Health Institute (NHI) Center for Optimal Health (COH) as well as industry and scientific sponsorship efforts for the Nutrilite brand.
Davies has more than 20 years of experience in product development leadership roles, focusing primarily on product formulation and performance substantiation for products based on bioactive materials. She is actively involved in industry forum presentations and has been a key media and regulatory representative for the Nutrilite brand.
Davies holds several patents related to formulation and functionality of natural plant materials. She has also authored several publications on plant chemistry. In addition, Davies has partnered with global scientific societies to coordinate conference series dedicated to phytochemicals, and has collaborated with Tufts University and Interleukin Genetics on an international conference series focusing on nutrigenomics.
Davies is a member of many professional and industry organizations and serves on several scientific advisory boards, including the Council for Responsible Nutrition (CRN) Senior Scientific Advisory Committee. She has a Bachelor of Science in nutritional science and a Master of Science in food chemistry and nutritional biochemistry from the University of Manitoba.