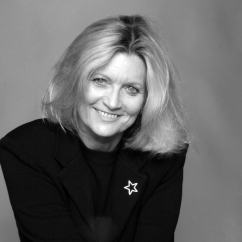 Pacific Heights/Lower Pacific Heights, CA (PRWEB) January 27, 2015
The Haute Living Real Estate Network (HLRN) of HauteResidence.com is proud to continue recognizing Dona Crowder as an esteemed real estate professional and the network's exclusive Pacific Heights/Lower Pacific Heights representative. HLRN unites a distinguished collective of leading real estate agents and brokers, highlighting the most extravagant properties in leading markets across the globe for affluent buyers, sellers, and real estate enthusiasts.
ABOUT DONA CROWDER
Dona Crowder is an assistant manager and broker associate with Coldwell Banker Previews International. She was formerly a senior marketing broker associate of Pacific Union Christies Real Estate. Her expertise in residential sales includes general sales, estate homes, and development opportunities. As a consistent "Top Producer," she brings over 35 years experience to her work, having managed her family's Pacific Heights real estate firm for 20 years.
Dona was a director of the San Francisco Association of Realtors from 1993 to 1999, and again from 2002 to 2008, serving as its chief financial officer in 1999, and president in 2004. She has served as Trustee for the Political Action Committee and was a Hearing member of the Standards Panel until 2014. She is currently serving on Standard Forms and the Managers Council.
Dona was also Director of the California Association of Realtors from 1999 to 2013; was San Francisco's Regional Chair in 2005; has served on the Legislative and Land Use Committees; was Chair 2006 and 2012 of the Common-Interest-Development Committee; Chair 2007 of the Local Governmental Relations Committee; was a liaison to the Strategic Planning Committee, and a member of the Nominating Committee; and served on the Executive Committee in 2008.
Other affiliations include Who's Who of Luxury Real Estate, the Haute Living Network, and the San Francisco Historical Society, contributing an article about women in organized real estate in its publication, "The Argonaut." Dona is a charter member of TopAgentNetwork.com, a local real estate networking site for top producers.
She has been a member of the San Francisco Apartment Association, Small Property Owners Association of San Francisco, Plan C, Fillmore Merchants Association and Victorian Square Association. She is a director of her neighborhood association, serving as its president from 2006-2008 and its liaison to the Coalition of SF Neighborhoods. She was a candidate for the "Democratic Party County Central Committee" in 2001, and is a member of "Daughters of the American Revolution." She served three 3-year terms as a city/county commissioner on the Assessment Appeals Board of San Francisco until 2014.
Her awards include San Francisco Association of Realtors "Realtor of the Year" in 2001 for outstanding contributions to the Association, organized real estate and the community, and "Agent of Choice" by her peers in 2002 as the agent who best exemplifies the standards of professionalism and participation in her company. She was also acknowledged "Woman of the Year" by Family Service Agency of San Francisco for fundraising on behalf of San Francisco families. She relocated to San Francisco in 1963, and completed graduate level work independent studies in microbiology at the University of California, Santa Barbara. In her spare time, she enjoys scuba diving and traveling.
What Dona's clients say:

"She consistently informed me as to what was happening… She was always available."
"Dona guided us through the complicated maze of viewing, reviewing, inspections and the inevitable mass of documents."
"Dona has a code of ethics that more people should have."
"Dona is the best Realtor I have worked with... always on time... follows up on questions... extremely detail-oriented."
To learn more, visit Dona Crowder's Haute Residence profile.
ABOUT HAUITE LIVING REAL ESTATE NETWORK (HLRN)
Haute Living Real Estate Network (HLRN) of HauteResidence.com provides readers with the most prominent directory of experienced brokers, agents, and luxury listings. HLRN has grown to be the number one source for real estate news, residential developments, celebrity real estate news, and more. Seeking an experienced interior designer? HauteResidence.com is also home to Haute Design Network (HDN), a collective of celebrated interior designers that will help you decorate your new home or stage an active listing. Access all of this information and more by visiting: http://www.hauteresidence.com.