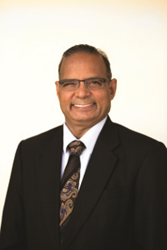 We believe in helping our patients to make informed decisions and through this, they can participate in their own medical care - Dr. Sant Chawla
Santa Monica, CA (PRWEB) January 23, 2015
The Cancer Center of Southern California, a comprehensive cancer care facility led by Dr. Sant Chawla and his team of oncologists, has launched a new website devoted to cancer care treatment and information at http://www.cancercentersocal.com. Dr. Chawla is an internationally renowned and respected oncologist who is director of both the Cancer Center and the Sarcoma Oncology Center (http://www.sarcomaoncology.com) located in Santa Monica, CA. The new website includes information about the center's physicians, mission and treatment philosophy as well as thorough coverage about numerous cancer types.
"We are a dedicated team of oncologists focused on providing our patients with the best cancer care," said Dr. Sant Chawla, founder of the Cancer Center of Southern California. "Our philosophy is multi-modal treatment to provide the best outcome possible for our patients. Our purpose with this website is to offer guidance and insight as a resource for cancer patients and their families.
"We believe in helping our patients to make informed decisions and through this, they can participate in their own medical care," explained Dr. Chawla. "The website is one way in which we can empower our patients through information."
Which Cancer Types are Treated?
The Cancer Center treats numerous cancer types from breast cancer to sarcoma, each of which is discussed on the website. There are descriptions about each cancer, its symptoms, and treatment. Since Cancer Center oncologists are actively involved in clinical trials, there is also a section in the website which presents an overview of drug therapy trials for which the doctors were lead investigators.
What Makes the Cancer Center Unique?
The Cancer Center team is well known for their multi-modal treatment approach working with other primary care physicians and other specialists from renowned institutions including USC, UCLA, M.D. Anderson, and Cedars-Sinai. Together, they are dedicated to the best possible outcome for their patients.
The Cancer Center's research in clinical trials provides patients access to the newest and most promising experimental drug therapies. Patients come from around the world to meet with Dr. Chawla who is known for his expertise in treating patients for whom standard treatments have proven ineffective.
Dr. Chawla and his team are currently leading a clinical trial for a new sarcoma therapy which received approval for its phase II study and has progressed onto phase III. Dr. Chawla has previously led innovative research with cancer fighting drugs including Eribulin for metastatic breast cancer, and Aldoxorubicin and Pazopanib for soft tissue sarcomas. These were approved by the U.S. Food and Drug Administration (FDA).
Dr. Sant Chawla: Pioneer in Oncology Research
Dr. Chawla is a pioneering physician whose work in cancer research and treatment has brought him accolades and international recognition as one of the world's leading authorities in cancer treatment and clinical research. Dr. K. Kumar Sankhala, Dr. Doris V. Quon, and more leading oncologists compose the team at the Cancer Center of Southern California, each of whom provide their expertise in order to create advanced oncology care techniques that utilize the latest in cancer research, treatments, and clinical trials. To learn more about the Cancer Center of Southern California, visit us on the web at http://www.cancercentersocal.com.