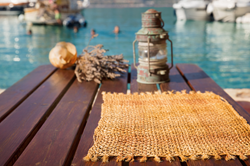 Top South Carolina Destinations
Charleston, South Carolina (PRWEB) January 23, 2015
Coming February 6-8, 2015 to one of the top places to live in South Carolina is the 7th Annual Gourmet & Grapes event filled with mouthwatering food, fun and festivities at the Sanctuary at Kiawah Golf Resort, the place to see and be for folks exploring low country real estate developments and visitors of nearby South Carolina destinations. Known for culinary excellence and extraordinary wine tastings in one place, the Grapes and Gourmet event attracts award winning Charleston restaurants, famous chefs and more. Tastings from ten wineries, epicurean cuisines and black tie dinners are planned.
The 7th Annual Grapes & Gourmet event includes:
Friday, February 6 /An Epicurean Affair- Elegant black-tie dining experience in The Sanctuary's signature dining room
Saturday, February 7 - SOLD OUT! /Gourmet Culinary Luncheon - Dining experiences and tips from the top chefs and food writers
Sunday, February 8 - /Farewell Brunch presented by Charleston Magazine and MUSC Physicians / Gourmet & Grapes Golf Outing
Proceeds will benefit the Hollings Cancer Center. Residents living in the low country real estate and visitors exploring the top places to live in South Carolina alike still have time to attend this event. What better way to experience the local cuisine and support an important cause, than at the Grapes and Gourmet event.
This month is not the only time to check out the surrounding South Carolina destinations. Museums, shopping, concerts and, of course, the food are what brings people back to this amazing city. In fact, Charleston restaurants are main attractions themselves. The community has equally embraced new fusion entrees and authentic southern cuisines. Check out some of the trendy Charleston hotspots that are making headlines in one of the top places to live in South Carolina:
The Charleston Grill is the pique of perfection in this trending city. Their premier wine program, nightly jazz performances and Forbes Four Star rating are all they need to bring in the crowd. The menu ranges from spaghetti to seafood and their motto 'so much more than a great meal' says it all.
The Holy City Hospitality is where folks living in low country real estate like to visit for comfort and class. The menu concept can be summed up as 'simply consistent hospitality from kitchen to table.' Their location is in the heart of downtown Charleston. Whether folks want quick bite or a drawn out meal, the HCH can accomodate.
One of the '10 Best Restaurants in America' lives in this South Carolina destination. Halls Chophouse is 'not just Charleston's Best Steakhouse' – it is truly an experience. USDA prime beef shipped from Chicago is their staple item. Sunday brunch is an event that brings patrons in by the masses each week. Add in the luxury setting and soulful music of the south, and it is easy to see why Halls Chophouse is an experience.
Authentic French food can be found in Charleston. Brasserie Gigi is open lunch, dinner and during weekend brunch for those who want to practice saying 'oui' to their server. A casual and lively atmosphere dining on authentic french foods is just what is needed in this already sophisticated location.
Michael's on the Alley is where to find steaks, seafood and prime rib. This establishment is part of the Holy City Hospitality family, but offers a different selection of items with the same quality of service. Find them on Hudson Alley and this restaurant will sure leave a positive impression.
To satisfy a sweet tooth, there is only one place to go. The Park Cafe prides itself on delicious dishes and creative concepts. Save room for dessert with their to-die-for powder puffs, danish doughnuts that add a casual touch to an elegant meal. Apple-stuffed and dusted with powdered sugar, these sweet treats will put a smile on anyone's face in Charleston.
Food, fun and festivities are what makes Charleston a go-to destination for retirees.
About Real Estate Scorecard:
Real Estate Scorecard writes unbiased real estate reviews providing in-depth information about popular gated communities in Florida, Georgia, North Carolina, South Carolina and Tennessee, all in an effort to help people discover where to retire in the Southeast.
Website: http://realestatescorecard.com