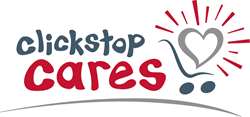 This is going to make a difference in our communities, and we can't wait to get started.
Urbana, IA (PRWEB) January 26, 2015
The creation of Clickstop's new charity organization, Clickstop Cares, in is in full swing, with the company announcing its first official donation date.
Donations will be accepted Saturday, February 21st from 8 am to 10 am at the company's Bing Miller Lane location: 2535 Bing Miller Lane, Urbana. Donations are always accepted by appointment as well, by calling 1-888-794-1413 or emailing Cares(at)Clickstop(dot)com.
Acceptable donations include:
Clothing: All sizes and styles; no stained, faded, or torn items, please.
Outerwear: Coats, snow pants, gloves, hats, etc. of all sizes.
Accessories: Shoes, boots, belts, scarves, new under garments and socks.
Housewares: Usable items that are not damaged: dishes, glassware, pans, fans, lamps, furniture, sheets, towels, curtains, blankets, rugs, beds, etc.
School Supplies: Any new school supplies or general office supplies.
Toys: Gently used or new toys, puzzles, board games, video games, etc. No small toys from fast food meals, please.
Baby Items: Unused and new bottles, pumps, diapers, wipes. New or used toys, bedding, blankets. Approved bouncers, strollers, etc.
Appliances: Any home appliance in working order: stoves, refrigerators, microwaves, washers, dryers, window air conditioners, humidifiers/dehumidifiers, etc. Due to limitations, these will need to be approved for acceptance.
Outdoor: Snow shovels, rakes, spades, pruners, etc. Larger machines such as mowers and snow blowers must be approved first.
Toiletries: Any personal care items (new and unopened), including paper products, such as toilet paper and feminine hygiene items.
Household Items: New unopened household cleaners, laundry supplies, laundry baskets, mops, brooms, etc.
Food: Nonperishable food that has not expired.
Other: Gift wrap and gift bags, gift tags, etc.
The group is also in need of items to help with the set-up of the building, including:

Banquet tables
Clean, industrial shelving
Laundry supplies: detergent and fabric softener
Vacuum
Hanging racks
Hangers (adult and child size)
Chest-type freezer
Cleaning supplies: dish soap, Swiffer dusters, etc.
2 x 4 lumber to build dressing rooms
Clickstop Cares team member Loraine Kelty says the group is in the process of applying as a 501(c)(3) non-profit organization. However, until official, donations are not tax-deductible at this time.
"We are working away at so many things to get Clickstop Cares up and running," said Kelty. "This is going to make a difference in our communities, and we can't wait to get started."
Clickstop Cares is tentatively set to open March 1st. For up-to-date information, check the Clickstop Cares Facebook page.
About Clickstop, Inc.
Clickstop is the parent company of a suite of online retail stores based in Urbana, Iowa. Its focus on great workplace culture has landed the company multiple work environment-focused awards including two first place achievements as the Coolest Place to Work. Clickstop web properties serve diverse markets that include the moving and cargo control industry, energy efficient insulation products, and home organizing solutions. For more information visit Clickstop.com.